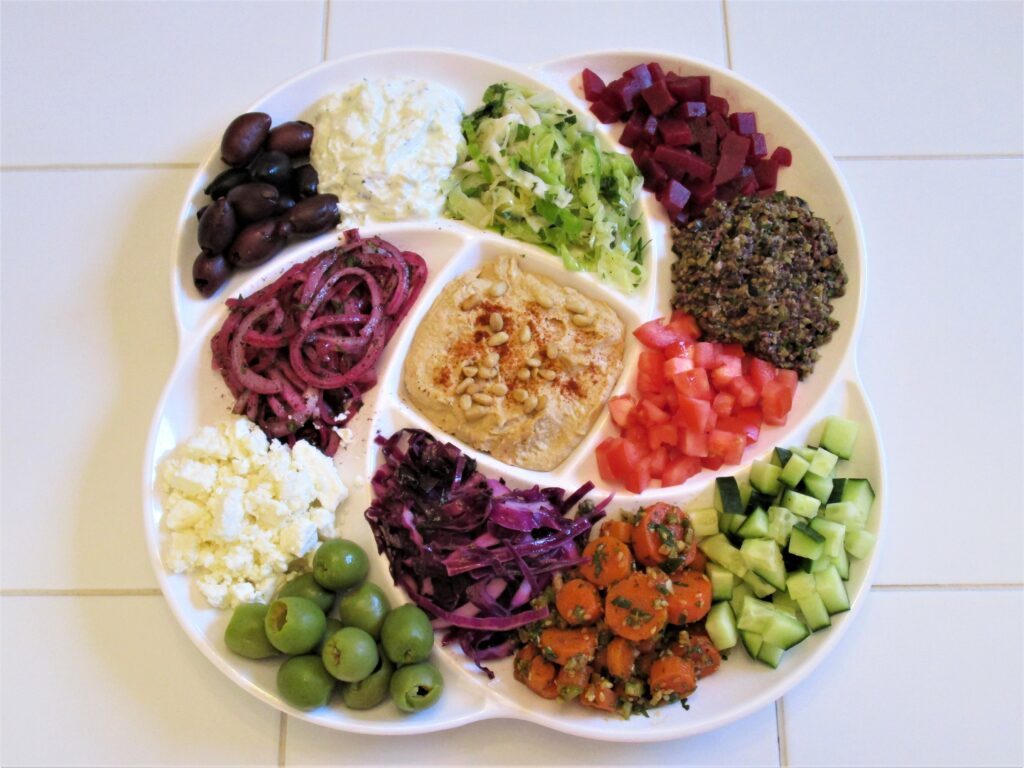 "I love going to my favorite Mediterranean fast food place, Chickpeas, because you get to load up your meal with various salads and vegetables. This plate is inspired by them." – April Ferre
Mix and Match your favorite salads and snacks:
Enjoy a festive lunch mixing and matching your favorite Mediterranean and Middle Eastern spreads and salads on top of pita bread.
Serve with Falfel with Tahini Sauce for a complete meal.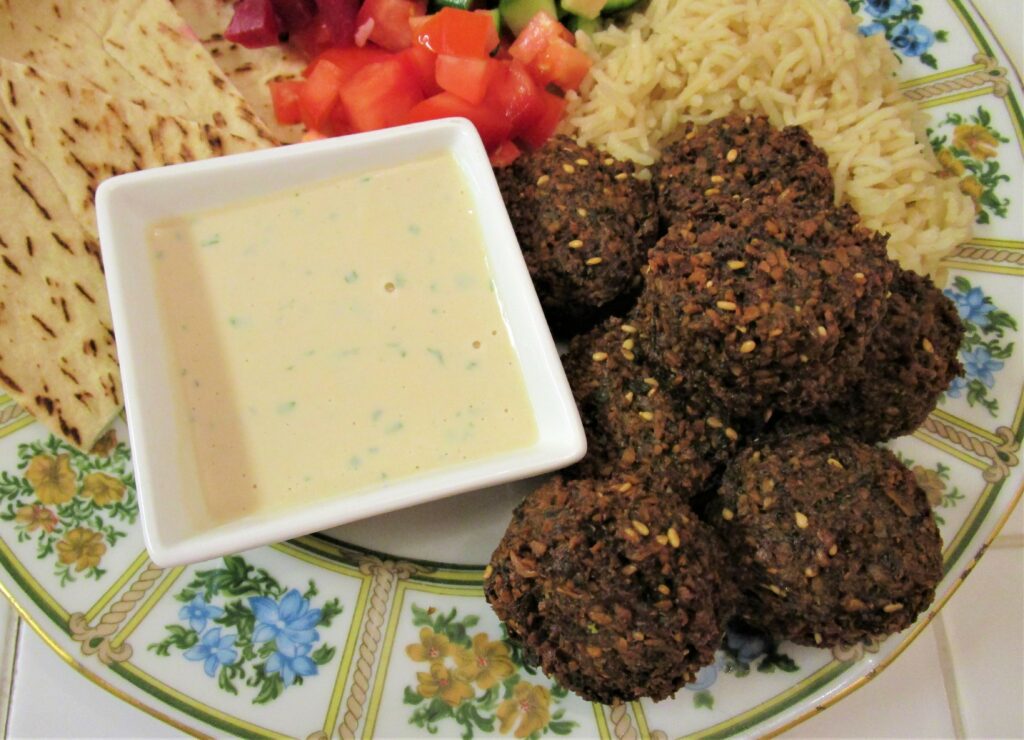 2021 Recipe – April Ferre