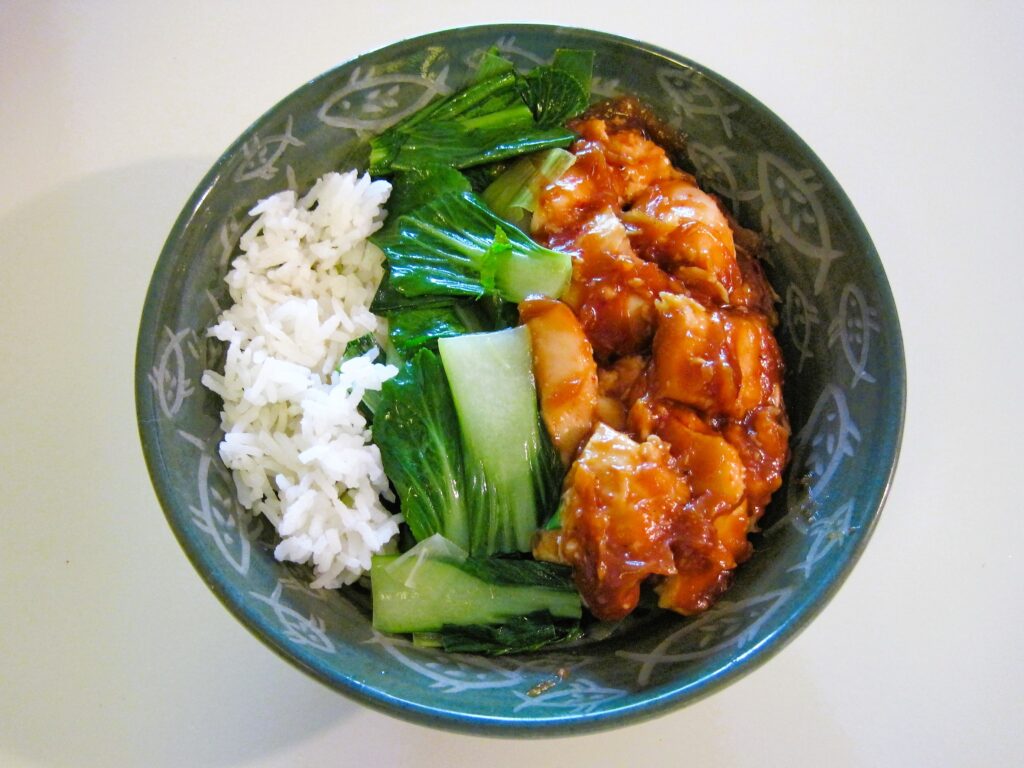 "There are three items in Thai cuisine that I absolutely love: Thai Iced Tea, Fried Banana with Coconut Ice Cream, and Chicken with Thai Peanut Sauce. Finding the right Peanut Sauce recipe necessitated a little research into Thai Curries. I don't handle spice well, but Thai Peanut Sauce wouldn't taste right without a little curry. I found a blog which suggested Massaman Curry Paste for a more mild flavor, and it was exactly the flavor I was looking for.
From my Grandma's recipe I used 'cream of coconut' (since I had it in the cupboard) which is a sweetened coconut mixture used in making Pina Coladas. Hint: look for it in the liquor isle of the grocery store. When using cream of coconut, be sure to buy unsweetened peanut butter, or the sauce will turn out a bit too sweet. A more traditional way to make this would be to start with actual coconut milk, still use unsweetened peanut butter, but then add sugar to taste." – April Ferre
Thai Peanut Sauce
Ingredients
1

16-Ounce

Jar Natural Unsweetened Smooth Peanut Butter

1

15-Ounce

Can Cream Of Coconut

(See Note 1)

2

Tablespoons

Soy Sauce

2

Tablespoons

Lemon Juice

2

Tablespoons

Massaman or Red Curry Paste

(See Note 2)

1/2

Teaspoon

Salt
Instructions
Combine all ingredients in medium saucepan over medium-high heat, stirring constantly until well combined and heated through. Do not let the mixture scorch the bottom of the pan. Remove sauce from heat and cool slightly.

Serve over chicken or fried tofu with parboiled bok choy or fresh spinach and rice.

Sauce will keep in the refrigerator for weeks or it can be frozen. Refrigerated peanut sauce may need to be thinned with a little water or coconut milk upon reheating.
Notes
Or one 13.5-ounce can Coconut Milk and 3/4 cup sugar (or to desired sweetness).

The amount of curry paste can be adjusted to vary the heat to your taste. Use Red Curry Paste for spicier palates or Massaman Curry Paste for a milder, though slightly different flavor.
2012 Modified Recipe – April Ferre – From a combination of my Grandma's recipe (Jean Hansen) and a blog post at www.shesimmers.com
Related Recipes: