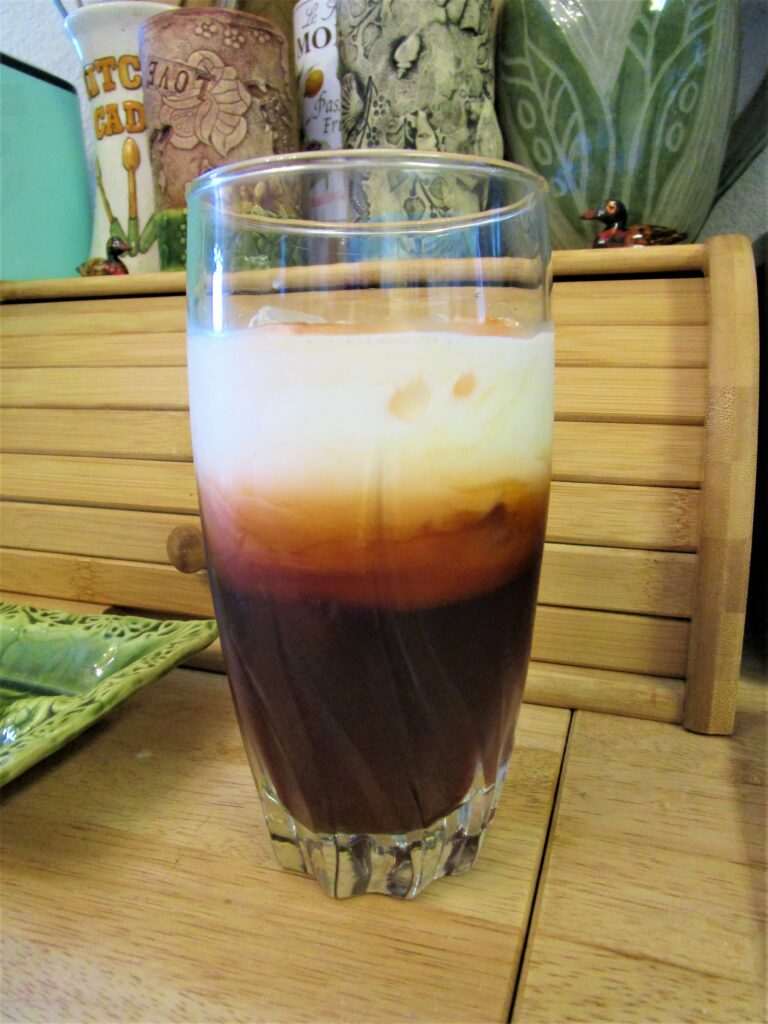 "One of my very favorite meals is Pra Ram with a nice large glass of Thai Iced Tea and Fried Banana with Coconut Ice Cream for dessert. That's candy + candy + candy! Awhile back I developed a Pra Ram recipe that I really like, but until now I never considered looking for a Thai Iced Tea recipe. What the heck took me so long?! After doing quite a bit of research, this what I came up with. It tastes just like what you get in the restaurant and it is so easy to make!" – April Ferre
Thai Iced Tea
Ingredients
4

Cups

Water

3/4

Cup

Sugar

1/4

Cup

ChaTraMue "Number One" Thai Tea Mix

1

Cup

Half & Half

2

Cups

Ice
Instructions
Bring water to a boil in a medium saucepan. Remove from heat and stir in sugar and Thai tea mix until sugar is dissolved. Cover and let steep for 15 minutes.

Set a Thai-style cloth tea strainer or other fine meshed strainer over a pitcher. Pour tea mixture through and squeeze out liquid from tea leaves. Careful, tea is hot! Thoroughly chill tea. Can be made the night before.

To a 16 ounce glass, add 1/2 cup ice and 1 cup tea. For a pretty serving presentation, very carefully pour 1/4 cup half & half so that it barely mixes with the tea.

Before drinking, stir the half & half into the tea so that they are well mixed. Makes 4 servings.
Notes
Tapioca Pearls go well in Thai Iced Tea as well. See Milk Black Tea with Tapioca Pearls recipe.
2021 Recipe – April Ferre
Related Recipes: