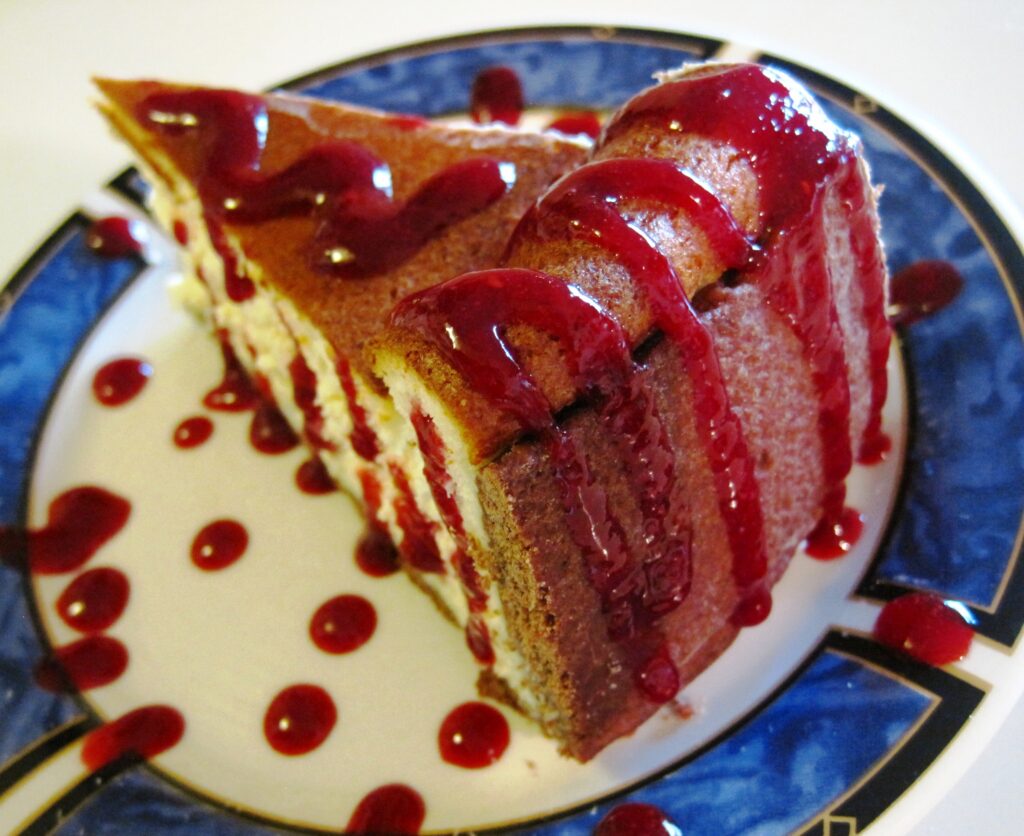 "I brought this cheesecake over to Donna's house for one of my first Shacklett lab parties and served it with the option of both Caramel Sauce and Raspberry Sauce." – April Ferre
April's Cheesecake
Ingredients
1 1/2

Cup

Flour

1/4

Cup

Cocoa

1/4

Cup

Sugar

1

Teaspoon

Baking Powder

4

Tablespoons

Butter

Not Margarine, Softened

2

Egg Yolks

Slightly Beaten

1/8

Teaspoon

Salt

1

Tablespoon

Lemon Juice

Milk

1

Recipe Basic Cheesecake

1

Recipe Desired Topping
Instructions
Sift together flour, cocoa, sugar, and baking powder. Set aside.

In medium mixing bowl, cream butter. Add egg yolks, salt and lemon juice; mixing well. Add dry mixture and use fingers to work dough into a smooth consistency. Add milk as necessary to achieve this.

Roll out dough to 1/4-inch thickness. Using the bottom of your pan as a template, trace out a circle of dough to fit the bottom of the pan. Also line the sides of the pan with dough.

Prepare Cheesecake batter and fill crust. Bake as directed. Chill.

Cheesecake cupcakes: There will most likely be both leftover dough and batter. Line muffin tin with foil cupcake liners. Pat a small amount of dough into a circle and place in the bottom of each tin. Fill liners to 1/4-inch of top with batter. Bake until toothpick inserted in center comes out relatively clean.

Suggested toppings: Caramel Sauce, Fudge Sauce, Raspberry Sauce: garnished with fresh raspberries, Pie filling from Loon Lake Blueberry Pie, Pie filling from Strawberry Glacé Pie, Canned Cherry Pie Filling.
2002 Recipe – April Ferre
Related Recipes: