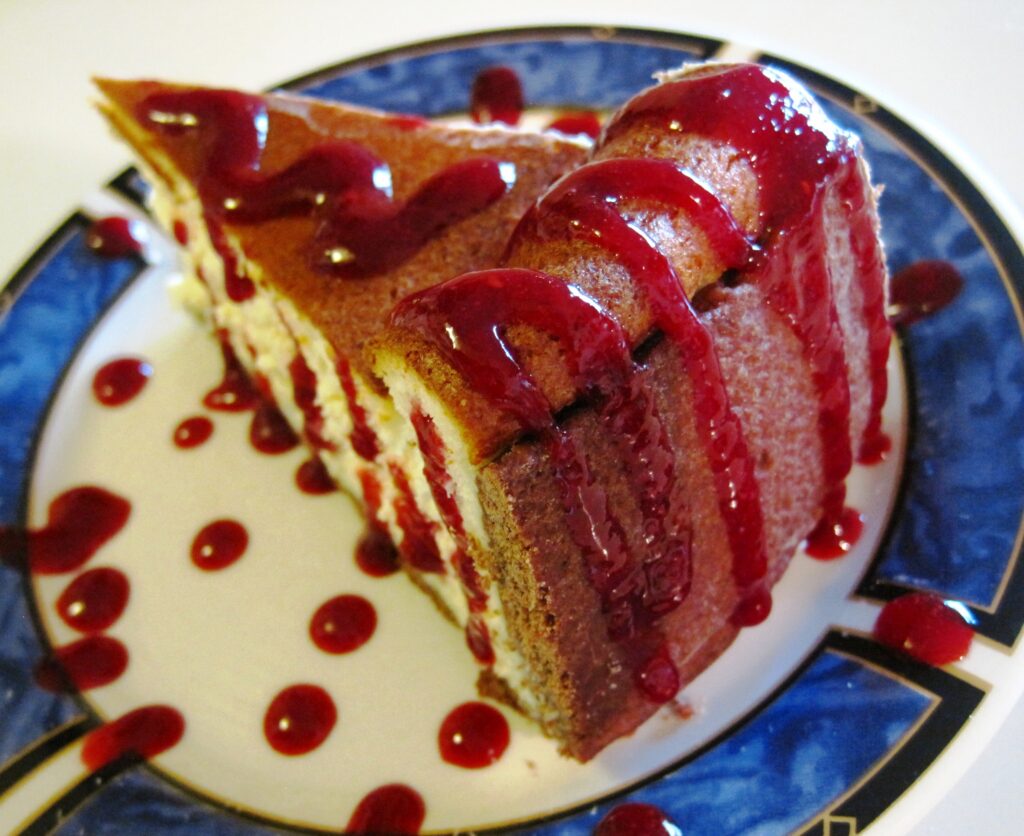 "Another amazing sauce with a full, rich flavor. I first made this for a Shacklett lab party to go over Cheesecake, but would be wonderful over many types of desserts or as garnish on a plate." – April Ferre
Raspberry Sauce
Ingredients
18

Ounces

Fresh Raspberries

3/4

Cup

Sugar

Or To Taste

1/4

Cup

Water

Juice Of 1 Lemon

Or To Taste
Instructions
Combine Raspberries, sugar and water in medium saucepan. Using a potato masher, crush berries and stir mixture until it comes to a slow boil. Continue to slow boil for 7 minutes, stirring occasionally. Remove from heat.

Strain seeds from sauce, and return juice to saucepan. Thicken juice to desired consistency with a cornstarch/water mixture. Add lemon juice. Remove to bowl and cover surface of sauce with plastic wrap. Chill.
Notes
If you do not care about having raspberries seeds in your baked goods, the seeds and pulp removed from the sauce can be ground further in a food processor and used to flavor muffins, cakes, etc.
2002 Recipe – April Ferre – From New York's Master Chefs, Bon Appetit Magazine, 1985 – Chef: Stanley Kramer, Oyster Bar and Restaurant, Grand Central Station, NYC