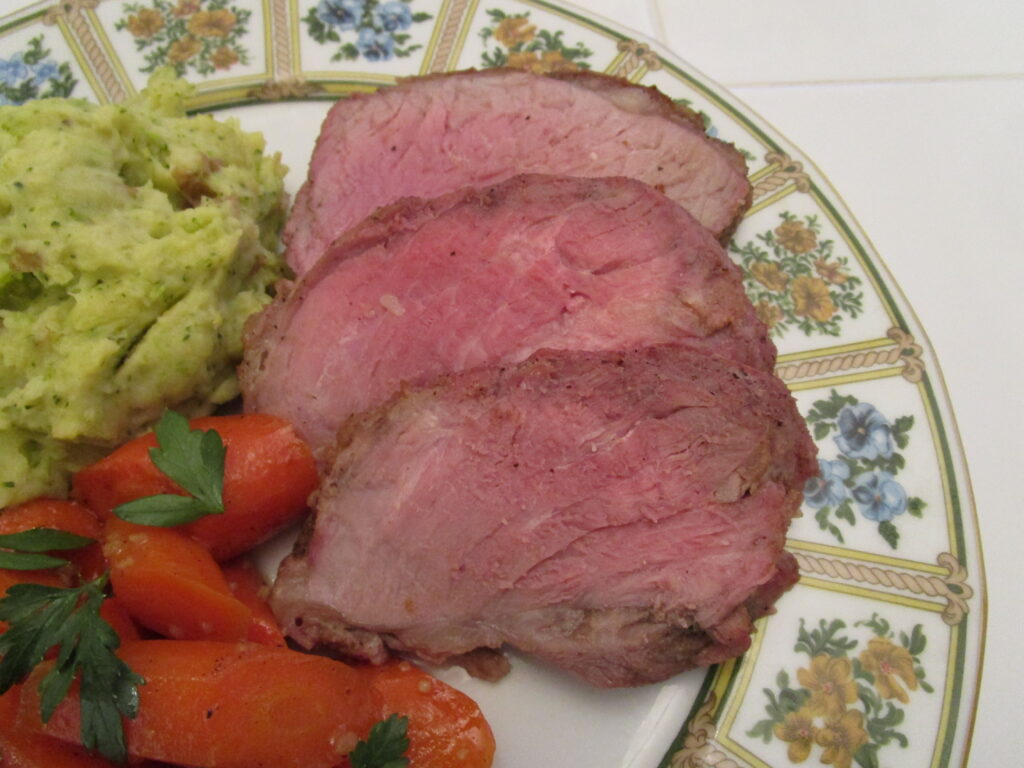 "My favorite cut of beef is Tri Tip, particularly when done on the barbeque, but here are the instructions for in the oven. I prefer roasting to medium-rare, which horrifies my parents who cook everything well-done. But I think it is so much more flavorful and more tender when done to medium-rare or medium." – April Ferre
Roasted Tri Tip
Ingredients
1

Tri Tip

Seasonings Or Marinade
Instructions
If desired, marinate tri tip overnight. Bring to room temperature before roasting.

Heat oven to 500 degrees. Lightly oil and season with garlic, onion powder, salt and pepper, if not marinated.

Warning! Do not insert meat thermometer probe yet! Roast, uncovered, until crust forms.

Bring oven temperature down to 200 degrees. Insert meat thermometer probe. Roast to 135 degrees (for medium-rare) or 150 degrees (for medium.)

Remove from oven and let rest 10 to 15 minutes before slicing to lock in juices. Roast will continue to cook and increase 10 degrees to final temperature during this time.
2016 Recipe – April Ferre