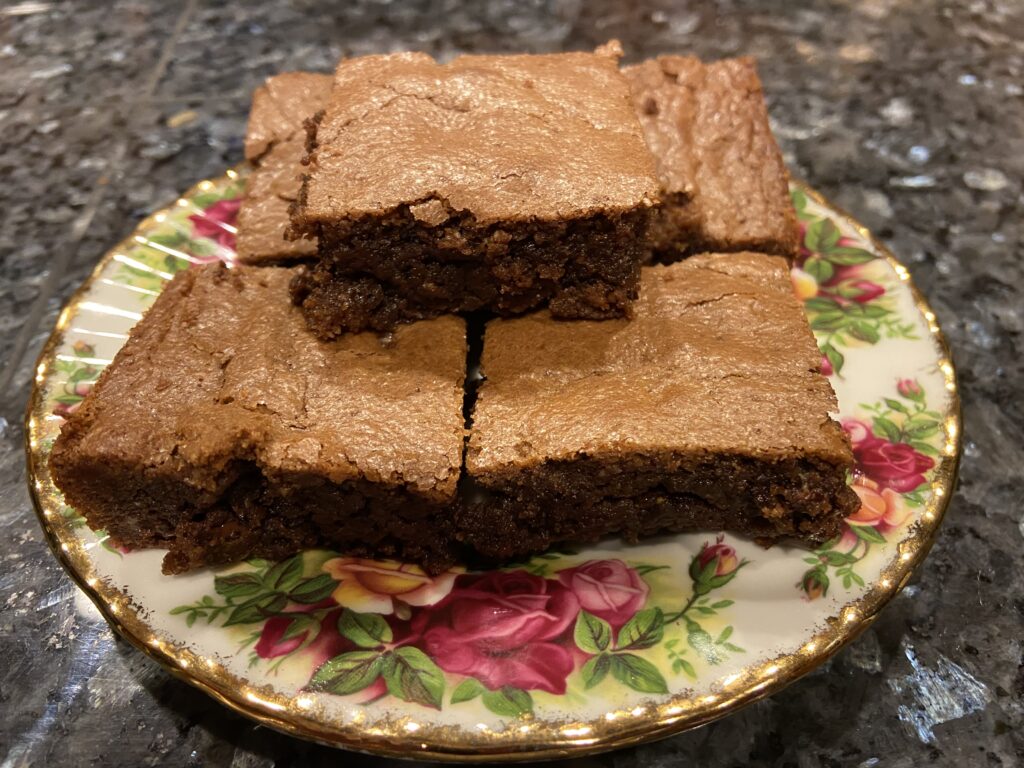 Good things to know if you are trying to go gluten-free:
What is gluten?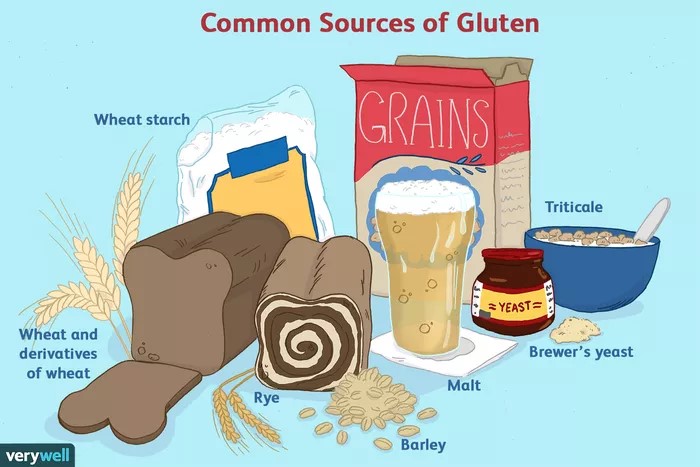 Gluten is a protein found in wheat, barley and rye. Gluten can also be found in derivatives of wheat, barley and rye grains such as malt and brewer's yeast. Gluten acts like a glue, giving bread its classic chewy, soft texture.
Gluten can be found in unexpected places …
This is often due to the processing plant also being used to process wheat and the potential for cross-contamination. Be a label reader! You'd be surprised how many foods, especially prepared foods, have gluten in them including, but not limited to:
Cheese, Shredded (From the anti-caking agent)
Cold Cuts & Sliced Meats
Cornstarch
Corn Meal
Marshmallows (From the anti-caking agent)
Oatmeal
Salad Dressings
Sauces (Canned)
Soups (Canned)
Soy Sauce
If I want to convert my favorite recipe to gluten-free, what do I do?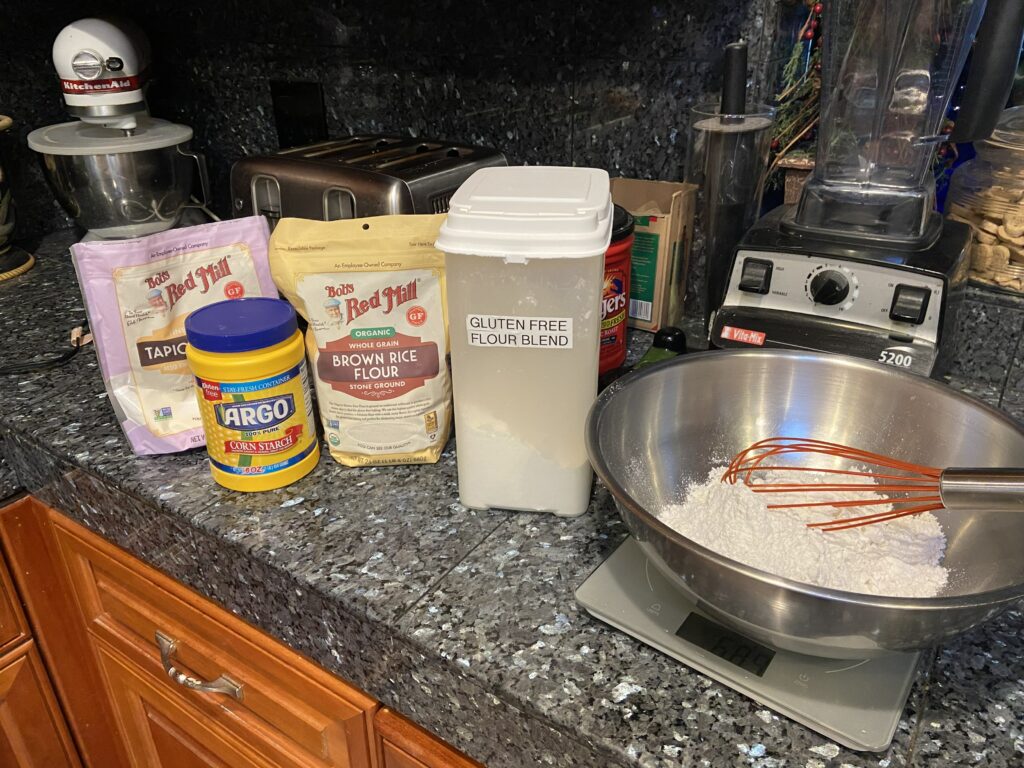 On thing you can try is to switch your wheat base flour to Calla's All-Purpose Gluten Free Flour Blend and add xanthan gum. The amount will vary with what you are making. Here's a helpful chart for how much xanthan gum to add:
Cookies………………………………1/4 teaspoon per cup of flour
Cakes and Pancakes……………….1/2 teaspoon per cup of flour
Muffins and Quick Breads…………. 3/4 teaspoon per cup of flour
Breads………………………………..1 to 1 1/2 tsp per cup of flour
Pizza Dough………………………….2 teaspoons per cup of flour
For Salad Dressings ……..1/2 teaspoon xanthan gum per 8 oz of liquid
This is by no means fool proof. You may have to play with your recipe. Not all recipes adapt this easily, but it is a good place to start. You may need to find new recipes. The internet is full of them, some good, some not so good.
If you choose to purchase a commercial gluten-free flour blend, read the ingredient list carefully. Some blends contain salt and xanthan or guar gum. Some people use guar gum as their binding agent. If this in the blend then no further xanthan gum is needed.
What about my gravy?
Use a slurry of gluten-free cornstarch to thicken. Your resulting gravy will look more clear with this method. To make it look more like a traditional gravy you can add a splash of milk or half & half.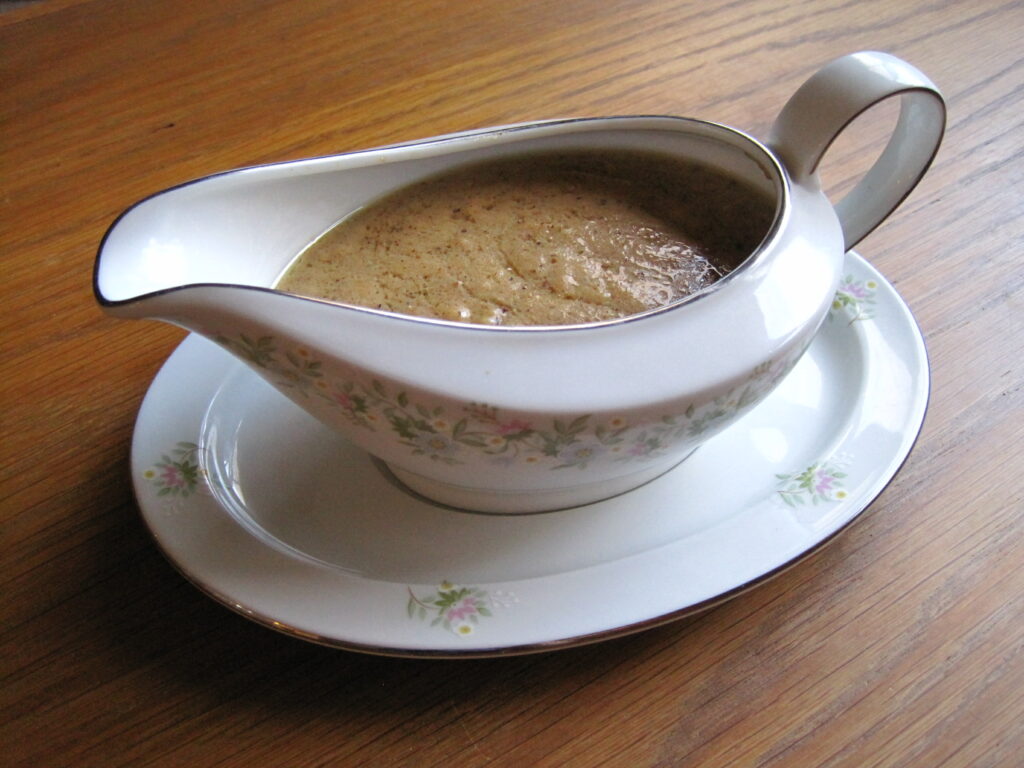 Main Dishes
For items like meatballs or meatloaf replace bread crumbs with finely minced celery or cooked rice. You may need to add an egg or additional egg to your mixture prior to cooking.
When breading or dredging your protein prior to frying, substitute gluten-free flour blend for wheat based flour. If the bread coating you are making is a thick one, add a small amount of baking powder or utilize a carbonated drink in replacement of the liquid you are using in your coating to lighten/leaven your coating.
Dredging chicken with an egg wash and dipping in prepared/jarred Parmesan cheese makes a tasty coating for chicken. Of course don't forget your salt, pepper and spices of your choice.
Other Recipes
Don't forget to browse this cookbook or other recipe sources for naturally occurring gluten-free recipes. Many recipes do not contain gluten, such as gelatin salads, most vegetable sides and lots of main dish items. Even some dessert recipes do not contain gluten, such as any of the rice crispie based bars or the Pignoli Cookies on this website.
Not all cooking contains gluten. Do your research. Know what gluten is and where to find it. Today many companies will list if a product is gluten-free. Often times a quick click on the internet can let you know. If not and you need conformation, contact the company. But do continue to watch when you re-purchase an item. Sometimes companies change their recipes just slightly. Just make sure in all of your cooking that you check your ingredients for any hidden glutens.
2021 Guide – Calla Ferre