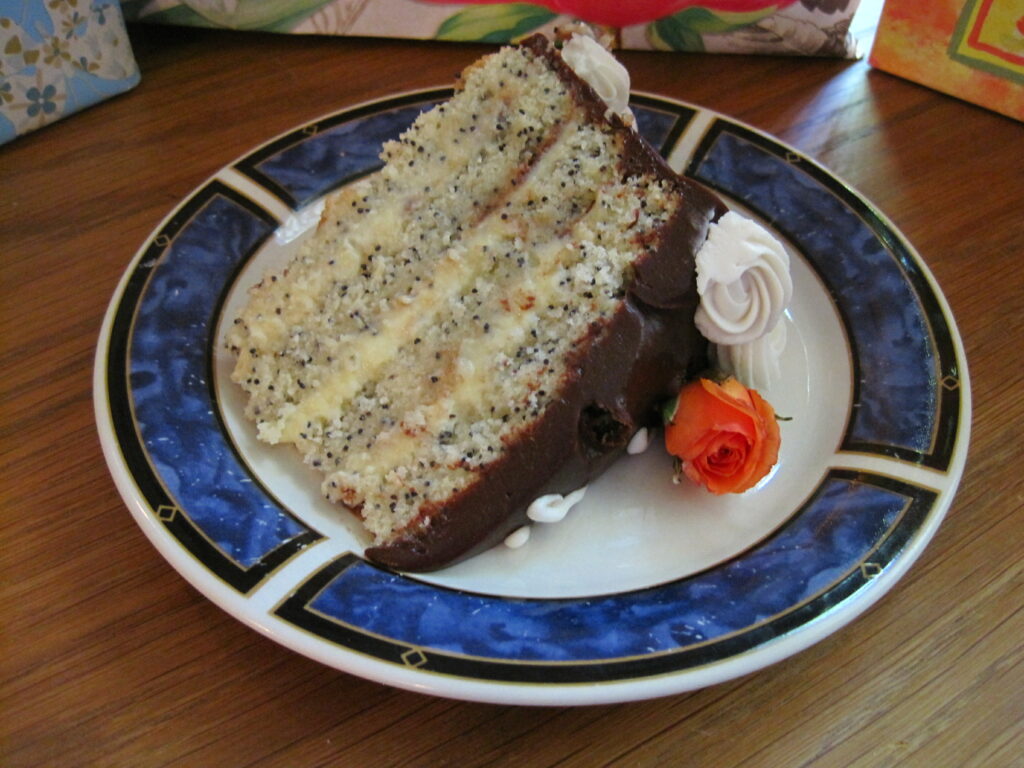 "One of the best chocolate frosting recipes. But sometimes you need to think to make it in advance depending on how you are going to use it. Can be used as a glaze, filling or frosting or any combination thereof." – Calla Ferre
"Fudge like in taste and texture when made as a frosting or filling. Chill well and try making Truffles with these, rolling them in cocoa powder, chopped nuts or coconut." – April Ferre
Chocolate Ganache
Ingredients
12

Ounces

Semisweet Chocolate

Coarsely Chopped

1 1/2

Cups

Ultra-Pasteurized Whipping Cream
Instructions
Place chocolate in medium mixing bowl. In a large sauce pan over medium- high heat, heat the cream, stirring once or twice, until it comes to a boil. Don't worry about any skin that forms on the surface of the cream; it will dissolve later.

Remove the saucepan from the heat and immediately pour one-half of the cream into the chocolate. Let the mixture sit a few seconds, then gently stir with a rubber spatula until smooth, being careful not to incorporate air into the ganache. It's alright if a few chunks of unmelted chocolate remain.

Add the remaining cream to the chocolate in two parts, each time reheating the cream and stirring until smooth. If the ganache is still not perfectly smooth after all the cream has been stirred in, strain through a medium sieve. Straining the ganache will produce a lot of small air bubbles, but it is preferable to hard bits of chocolate. Gently tap the bowl to surface as many air bubbles as possible.

Let the mixture cool, uncovered at room temperature, stirring about every 5 minutes for the next 30 minutes, then stirring once about every 15 minutes for the first hour. Ganache thickens as it cools, so the longer it cools, the thicker it will become. Do not refrigerate. Ganache that is refrigerated at any stage will permanently loose its shine.

The ganache is ready to be used in its different cooling stages as follows:

* as a cake glaze: let cool for about 1 hour. It should be just barely warm and have the consistency of unwhipped cream.

* as an eclair glaze: let cool for 1 hour.

* as a flavoring for whipped cream and butter cream: cool for at least 2 hours or overnight.

* as skim coat or cake filling: cool overnight.

If you are not using the ganache until the following day, continue to cool at room temperature, stirring occasionally. Cover the bowl with plastic wrap when the ganache as cooled completely and set in a cool place.

Cooled or firm ganache may be reheated to be used as a glaze by warming over a pan of water that has been brought to a boil and then turned off. Stir frequently, again being careful not to incorporate air. Remove from the heat and cool as directed.

Ganache can be covered and stored at room temperature for up to 2 days in warm weather and 2 to 3 days in cool weather. After that it may be refrigerated for up to 5 days.
Notes
This is the only recipe we recommend using ultra-pasteurized whipping cream. It makes a smoother ganache with fewer air bubbles than the non-pasteurized variety.
If using Nestle's Chocolate Chips (as opposed to higher quality Ghirardelli chocolate), add a couple Tablespoons of powdered sugar to milk to mellow out the taste of the final product.
2002 Recipe – Calla Ferre – From The Village Baker's Wife: The Desserts and Pastries That Made Gayle's Famous, 1997. – Gayle's Bakery
Related Recipes: