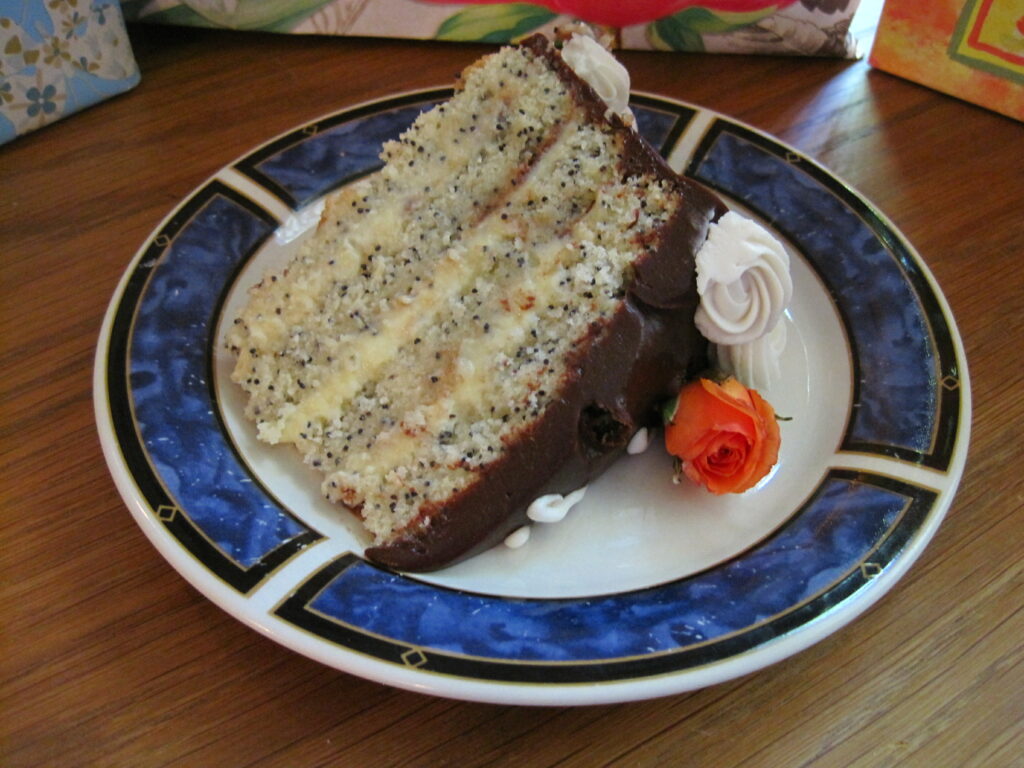 "Great custard from the Joy of Cooking. Including toasted almonds adds a bit of intrigue. You can vary the amount of creaminess by altering the ratio of milk to cream." – April Ferre
Custard Filling
Ingredients
1/2 to 3/4

Cup

Sugar

1/3

Cup

Flour

1/4

Teaspoon

Salt

2

Cups

Scalded Milk or Cream

2

Eggs or 4 Egg Yolks

Slightly Beaten

1

Teaspoon

Vanilla

1/2

Cup

Blanched Chopped Almonds

Optional

1

Tablespoon

Sherry, Rum, Etc

Optional
Instructions
Sufficient to spread between three 9-inch layers.

Combine sugar, flour and salt. Add milk or cream and stir until smooth and thick. Pour over eggs. Stir and cook the custard in a double boiler until the eggs thicken. Cool and add vanilla, almonds and sherry.

Variation: Banana Custard Filling: Before spreading the custard, add 2 or more thinly sliced bananas.
Recipe – April Ferre – From The Joy of Cooking, 1946
Related Recipes: