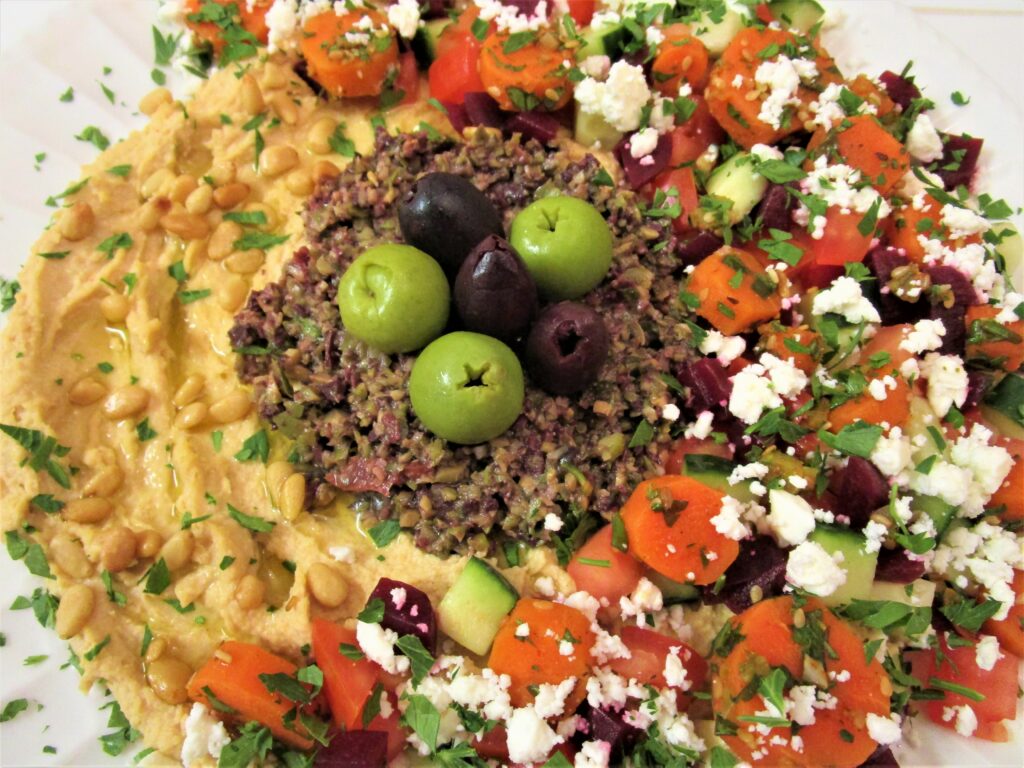 "When I would go get take out from Chickpeas (a great little Mediterranean fast food place), I would often have extra hummus, salads and pita bread left over. It made a fantastic snack the next day and sometimes even a quick light lunch. This recipe is inspired by that. You can customize it based on whatever you might have in your fridge." – April Ferre
Loaded Hummus Dip
Ingredients
Hummus

Olive Tapenade

Tomato

Diced

Cucumber

Diced

Beets

Diced

Moroccan Carrots

Feta

Pine Nuts

Extra Virgin Olive Oil

Olives

For Garnish

Chopped Fresh Parsley

For Garnish
Instructions
Spread hummus on a platter. Place a dollop or two of olive tapenade in the center.

Sprinkle tomatoes, cucumber, beets, carrots, and feta on one half of the platter. Top the whole platter with some pine nuts and a drizzle of olive oil.

Garnish with extra whole olives and some parsley. Serve with warm pita bread. Great as an appetizer or a light lunch.
2021 Recipe – April Ferre
Related Recipes: