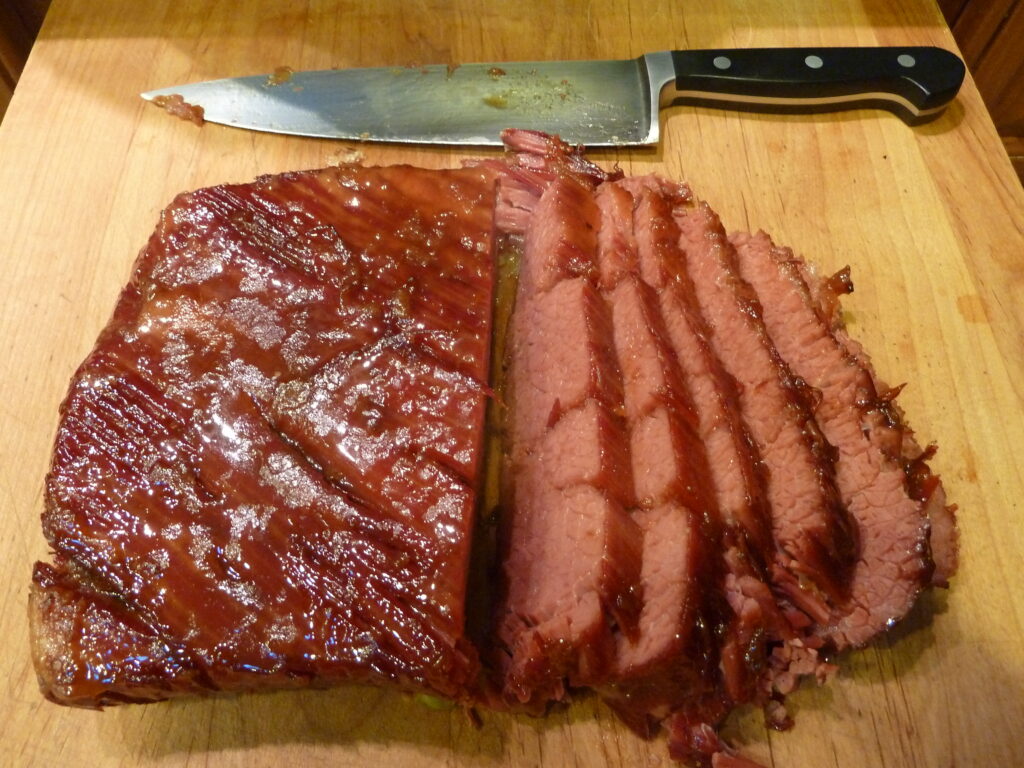 "This is a St. Patrick's Day tradition (at least in the United States!) I brought leftovers to work for lunch one time, and Delandy asked what it was. When I said corned beef, she mentioned she didn't care for it. I said, 'Ah, but you haven't had it with this glaze before.' So she tried it and love it. The next year, she made it for her family for St. Patrick's Day." – April Ferre
"I never make corned beef without this glaze. In fact I usually make a double recipe." – Calla Ferre
Corned Beef
Ingredients
1

Shenson's Seasoned Corn Beef

1/3

Cup

Brown Sugar

1

Tablespoon

Mustard

Cabbage

Cut In Wedges

Baby Carrots

Pearl Onions

Small Red Potatoes
Instructions
Place corn beef in Dutch oven with water to cover. Boil until tender. When tender, remove from Dutch oven and trim off fat.

Mix together brown sugar and mustard and glaze corn beef. Bake at 375 degrees for 20 minutes.

Add potatoes first, the carrots and onions, followed by cabbage to seasoned corn beef water. Cook until vegetables are tender.
Recipe – Jean Hansen