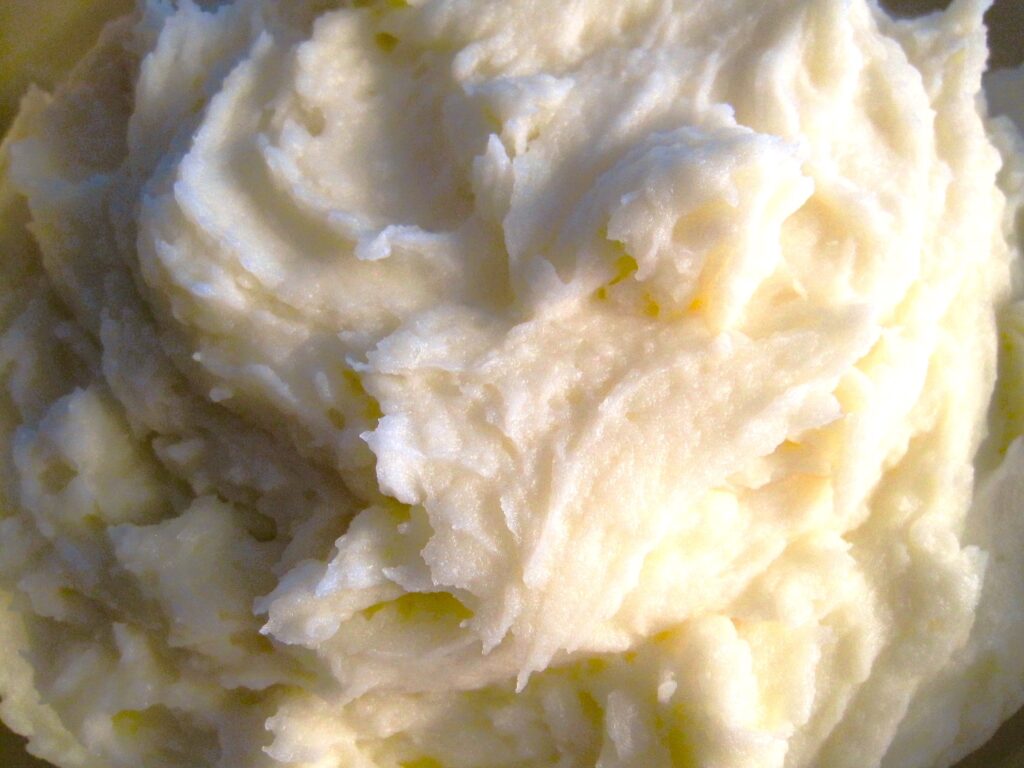 "I have an aunt who insisted on leaving the salt out of mashed potatoes. Her mashed potatoes were so bland and so disappointing at the holidays. I love mashed potatoes (who doesn't) and it was such a travesty. One year, when Thanksgiving was at our house, she wanted to make the mashed potatoes her way. I wasn't going to have any of that, and claimed that I had already secured that job. I was kind of winging it, but I tasted my way through it, and have held the job ever since. The rest of the family was quite grateful. On St. Patrick's Day, I always make the Garlic Mashed Red Potatoes version. I boil the red potatoes in the Corned Beef juices for extra flavor." – April Ferre
Mashed Potatoes
Ingredients
Potatoes

Milk or Half & Half

Butter

Salt
Instructions
Peel potatoes and dice into large cubes. Place in pot of salted, boiling water and cook until fork tender. Remove from heat and drain.

Add some milk (not too much at first), a generous amount of butter, salt, and garlic to hot potatoes. Using a electric hand mixer, whip mashed potatoes. Taste to determine if you need more butter or salt, and add as necessary. Continue to add more milk, bit by bit, and whip until you reach the desired consistency.

For creamier potatoes, use half and half instead of milk. DO NOT skimp on the butter or salt or you will end up with bland potatoes.
Variation:
Garlic Mashed Red Potatoes: Use red creamer potatoes, but do not peel them. Dice them small so that you get small flakes of red potato skin in your mash. Continue as directed and add some fresh minced garlic with the butter and salt.
2000 Recipe – April Ferre