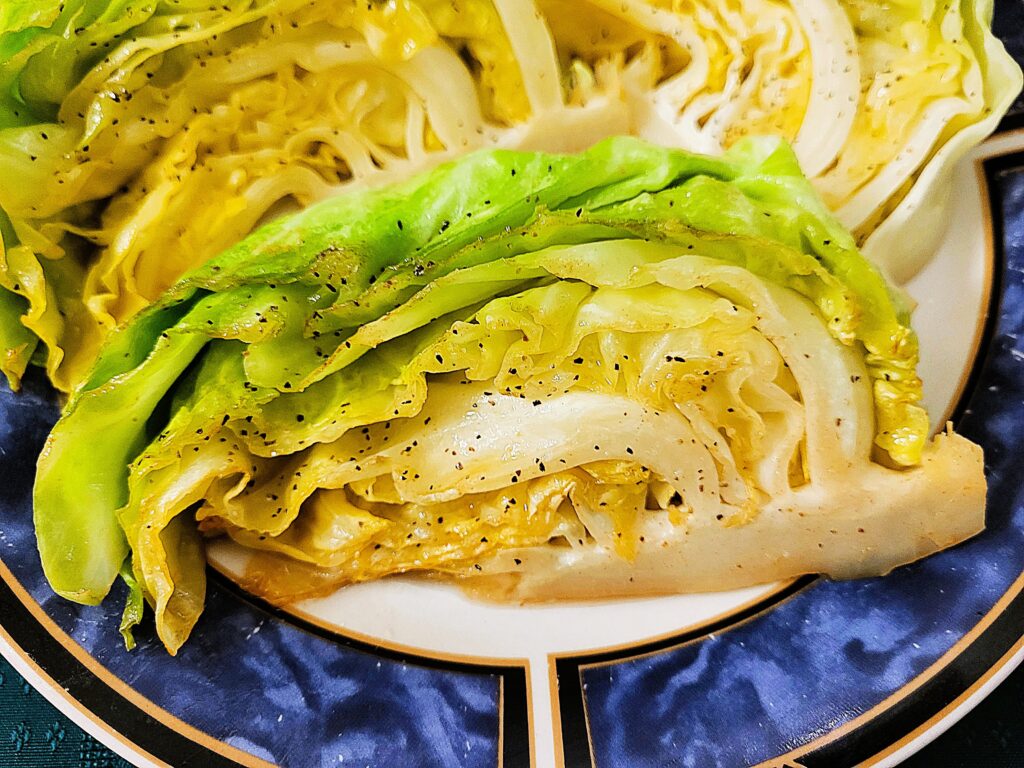 "I have long made boiled cabbage to go with my corned beef on St. Patrick's Day. Many people don't like boiled cabbage because it smells. Boiled cabbage only smells if it is over cooked, so only cook until it is just short of fork-tender (it will continue to cook some as it cools.) I always use the broth from making my corned beef to cook the cabbage and give it extra flavor. This year I upped my game a little bit by a doing a quick sauté in some butter and adding additional seasonings and it is well worth the extra effort." – April Ferre
Boiled Cabbage
Ingredients
Salted Water, Corned Beef or Other Broth

1

Head Cabbage

Cut into 6 Wedges

3 to 4

Tablespoons

Butter

Salt & Pepper

To Taste
Instructions
Add about 1/2-inch of salted water or corned beef broth to a Dutch Oven. Bring to a boil, then reduce to a simmer and add cabbage wedges.

Simmer wedges for about a minute or so on each side or until leaves start to just become tender. This will need to be done in two batches.

Drain cabbage well and then remove as much excess water as possible with paper towels.

Add butter to the Dutch oven and heat on medium low until butter is bubbly. Briefly sauté each side of the cabbage wedges in butter. Do not overcook.

Remove cabbage to a plate and sprinkle with salt and pepper to taste.
2023 Adapted Recipe – April Ferre – Adapted from Spruce Eats