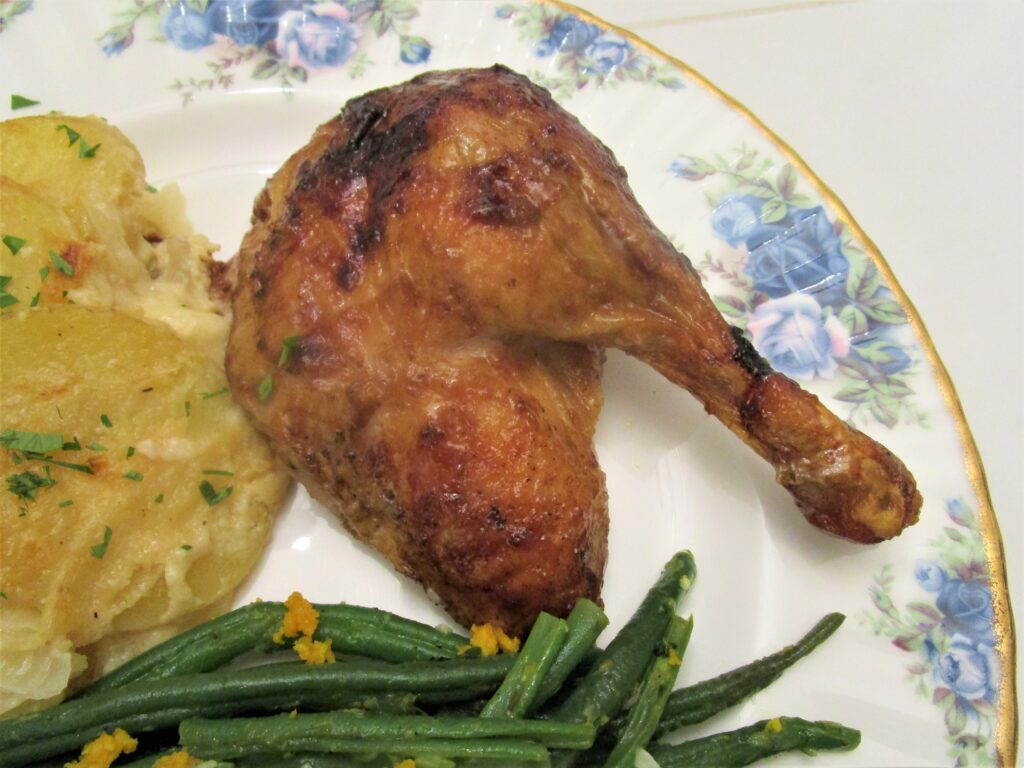 "I had some really great Plum-Glazed Duck in the Tercero Dinning Commons (of all places) as a freshman at UC Davis. It was the first duck I've ever had, and I had a hard time finding a recipe that compared. This comes pretty close though." – April Ferre
Plum-Glazed Duck
Ingredients
4 to 5

Pound

Duck

1 1/4

Cup

Butter

Melted

1

Medium Onion

Chopped

1

Cup

Plum Puree

1/2

Cup

Plum Jam

1/2

Cup

Brown Sugar

1/4

Cup

Soy Sauce

1/4

Cup

Lemon Juice

1

Teaspoon

Salt

1

Teaspoon

Ground Ginger

2

Teaspoons

Mustard

1

Teaspoon

Worcestershire Sauce
Instructions
Place thawed duck in roasting pan. Prick skin of duck with a fork in several places. Melt 1 cup butter, pour over duck, and roast in oven at 350 degrees 30 to 35 minutes per pound, plus an extra 15 to 30 minutes if stuffed.

In a 2-quart saucepan over medium heat cook onion in 1/4 cup butter until tender. In blender, combine remaining ingredients and blend until smooth. Pour mixture into saucepan and simmer over medium heat for 25 minutes, stirring occasionally.

When duck is done, increase temperature to 400 degrees. Pour fat from duck and discard. Brush duck with plum sauce and roast 15 minutes longer, brushing occasionally with sauce. Serve immediately with extra sauce.
2009 Modified Recipe – April Ferre – From The Good Housekeeping Illustrated Cookbook, 1980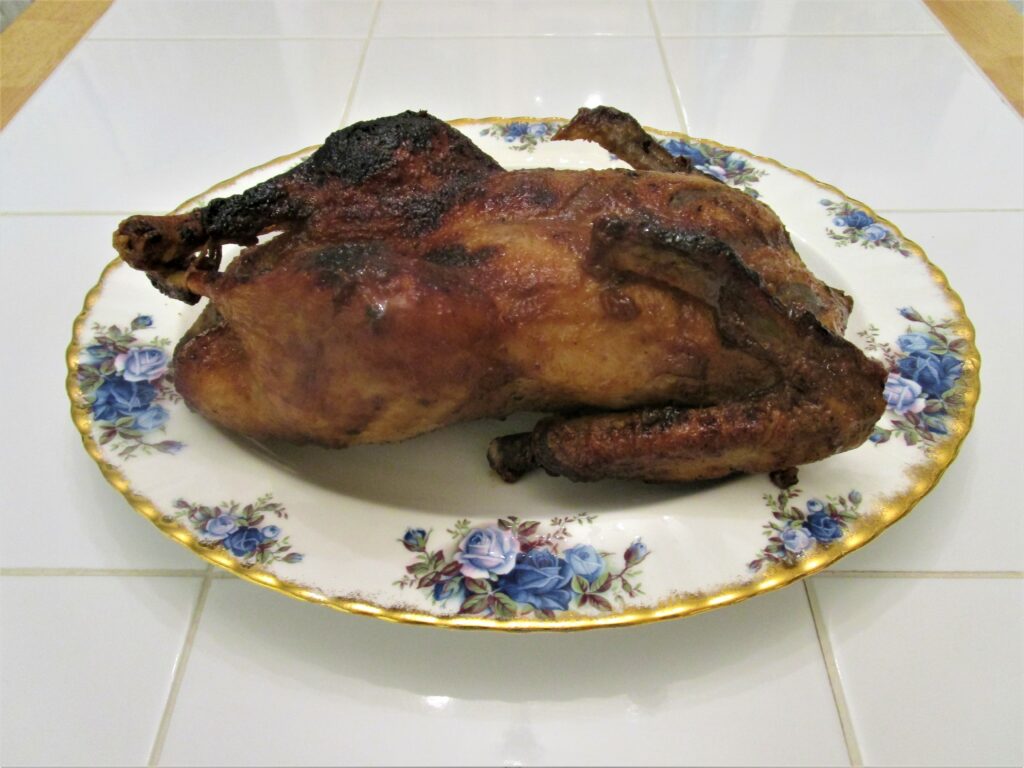 Related Recipes: