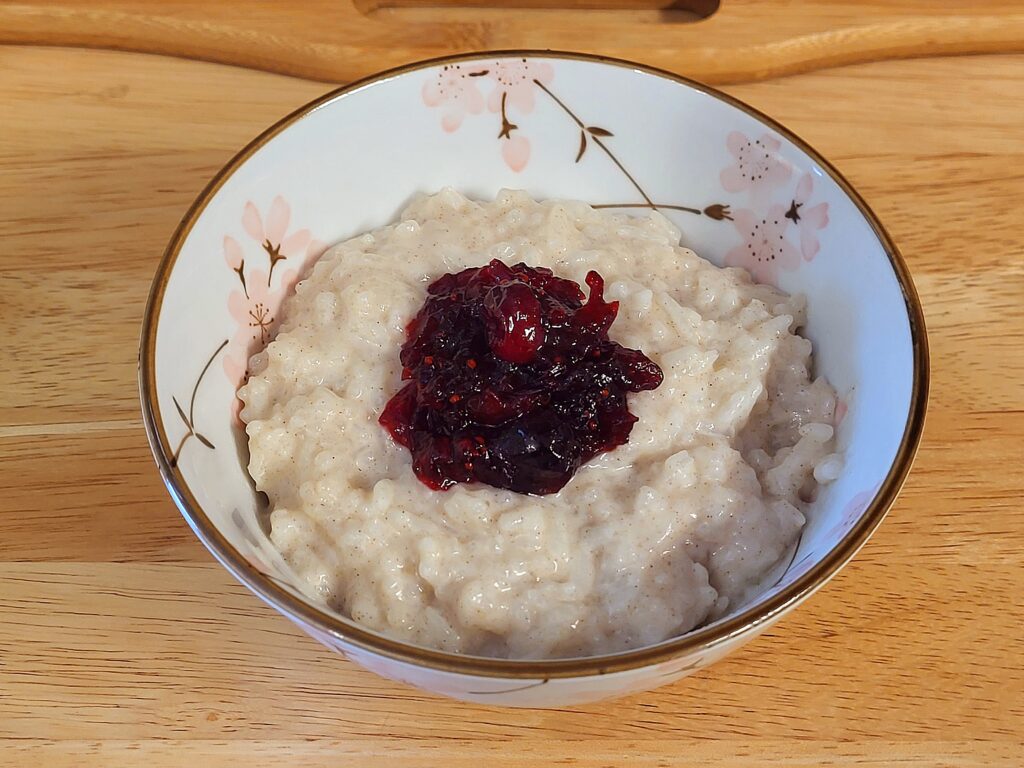 "When we were growing up, we got a lot of rice from the Church. This was one of our breakfast staples." – Stephen Ferre
"If you like Cinnamon Toast Crunch, you are really going to enjoy this. The recipe doesn't look like much, but when I tried it myself for the first time in 2022, it was such a nice comfort food experience. What a great use for leftover rice in the morning! I topped mine with a bit of homemade cranberry sauce, and it was excellent. I think some sautéed cinnamon-sugar apples would also be really good with this." – April Ferre
Papa's Cinnamon Rice Porridge
Ingredients
Cooked Rice

Milk

Raisins

Optional

Butter

Sugar

Cinnamon
Instructions
Combine equal amounts of rice and milk in a saucepan. Add raisins if desired.

Bring to a slow boil over medium heat and then immediately reduce heat to low and simmer for approximately 5 minutes or until porridge is creamy. Stir frequently so that it doesn't stick to the bottom of the pan and burn.

Remove from heat and add butter, sugar and cinnamon to taste.

Try variations with other dried fruit such as cranberries or apricots or fresh chopped apple or banana.
1950's Recipe – Helen Ferre