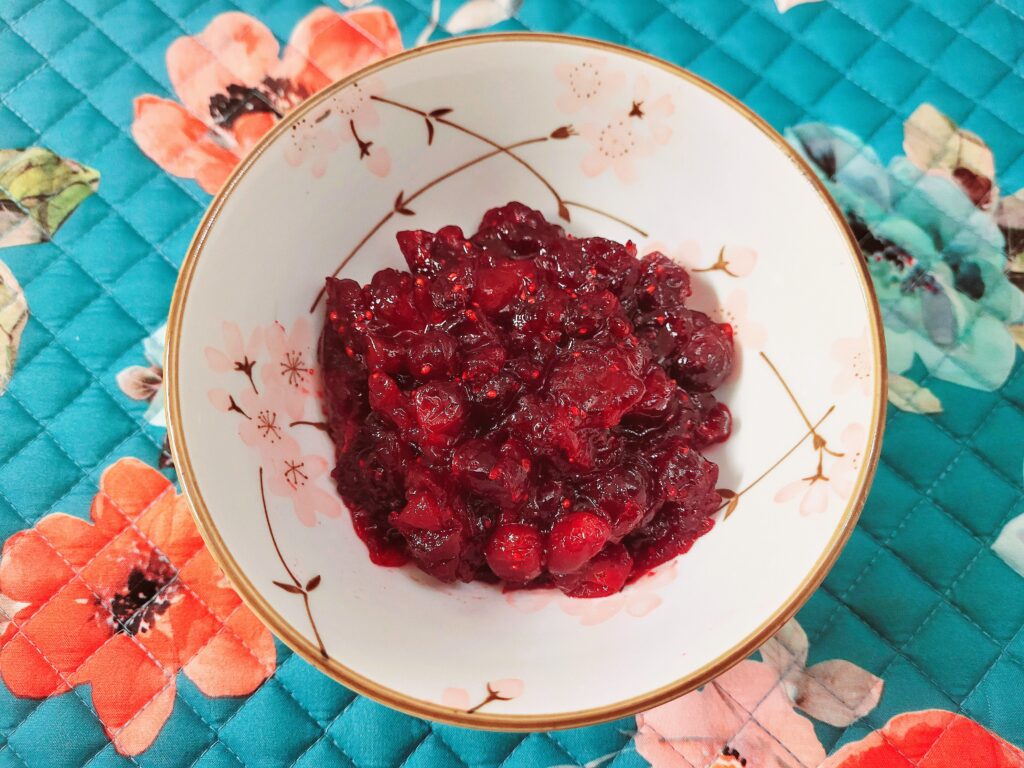 "I love whole berry cranberry sauce, but unfortunately these days when you buy a can in the store you are lucky to find 5 whole berries in it. "Where did the balls go?" … as 8 year-old me would ask. This tastes just like the old Ocean Spray Cranberry Sauce used to! It's nothing fancy, but it is quick and easy to do and worth the 20 minutes or so to be able to serve whole berry sauce at Thanksgiving again." – April Ferre
Cranberry Sauce
Ingredients
4

Cups

(12-Ounces) Fresh or Frozen Cranberries

1

Cup

Water

1

Cup

Sugar
Instructions
Rinse cranberries and discard any bruised berries. Set aside.

In a medium saucepan, combine water and sugar. Bring to a boil over high heat and then add cranberries. Return mixture to a boil and then simmer 10 to 15 minutes until most of the cranberries have burst and sauce has begun to thicken.

Remove sauce from heat. The sauce will continue to thicken as it cools.

Add any optional additions as listed below.

Cool to room temperature and then transfer cranberry sauce to a covered bowl and chill in the refrigerator.

Optional additions: chopped pecans or walnuts, raisins, currants, orange or lemon zest, cinnamon, nutmeg or allspice. You may also substitute half the water with orange juice.
2022 Adapted Recipe – April Ferre – Adapted from Simply Recipes