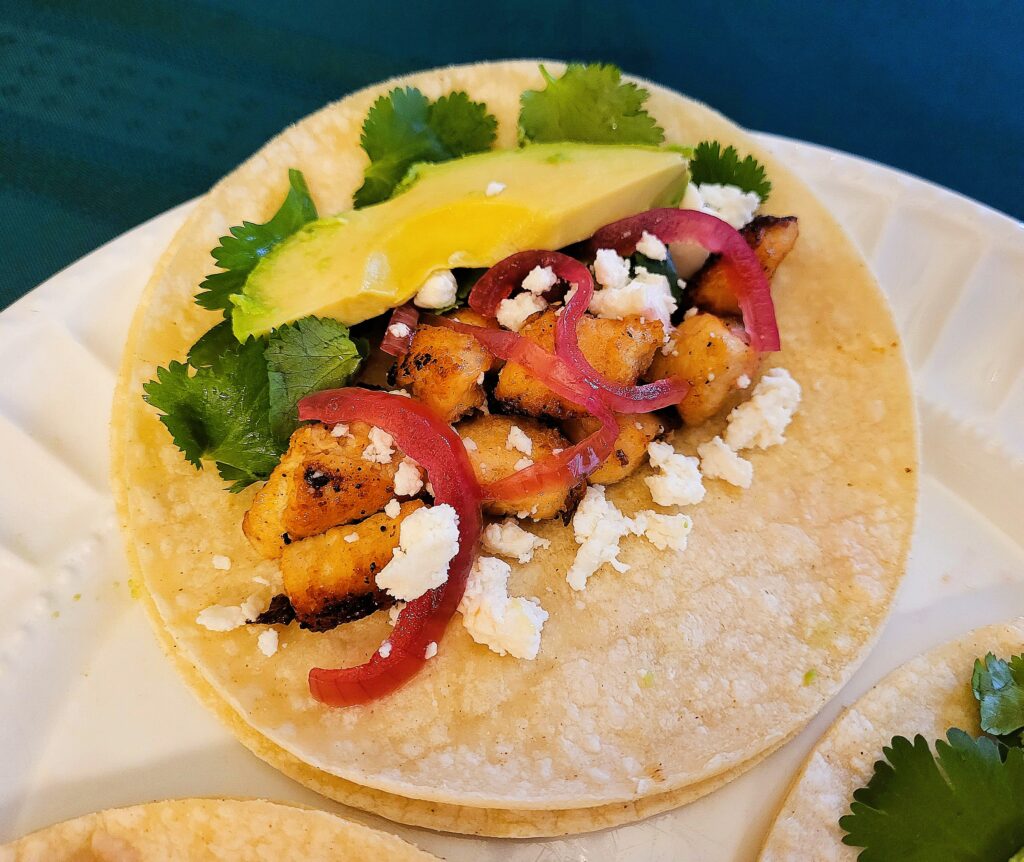 "I've experimented a bit with pickled red onions. As I love Mexican food, this variation was a must. This recipe is not sweet like my other pickled onion recipe and is rich with oregano. If you are using this on Mexican food, make sure you use Mexican oregano (found in bags the Hispanic food aisle) as the flavor is much different than Italian or Greek oregano. You could certainly make this recipe with these other oreganos if you are using the pickled onions on other things." – April Ferre
Mexican Pickled Red Onions
Ingredients
2

Small Red Onions

Thinly Sliced

1

Tablespoon

Non-Iodized Salt

1/2

Cup

White Vinegar

1/2

Cup

Water

4

Teaspoons

Sugar

Juice of 4 Limes

1/2

Teaspoon

Dried Mexican Oregano

1

Clove

Garlic

Cut in Half

2

Bay Leaves

1

Jalapeño, Serano or Habañero Pepper

Halved and Seeded, Optional
Instructions
Combine onions and salt in a bowl. Let stand for 1 to 3 hours. Drain well.

In a small saucepan, bring to a boil vinegar, water and sugar. Remove from heat and stir in onions and lime juice.

Add oregano, garlic and bay leaves to 1 pint jar or two half-pint jars. If you want your onions spicy, add peppers. Add onions and brine to jars.

Invert to mix then refrigerate overnight for best flavor.
2022 Adapted Recipe – April Ferre – Adapted from Delicious Table