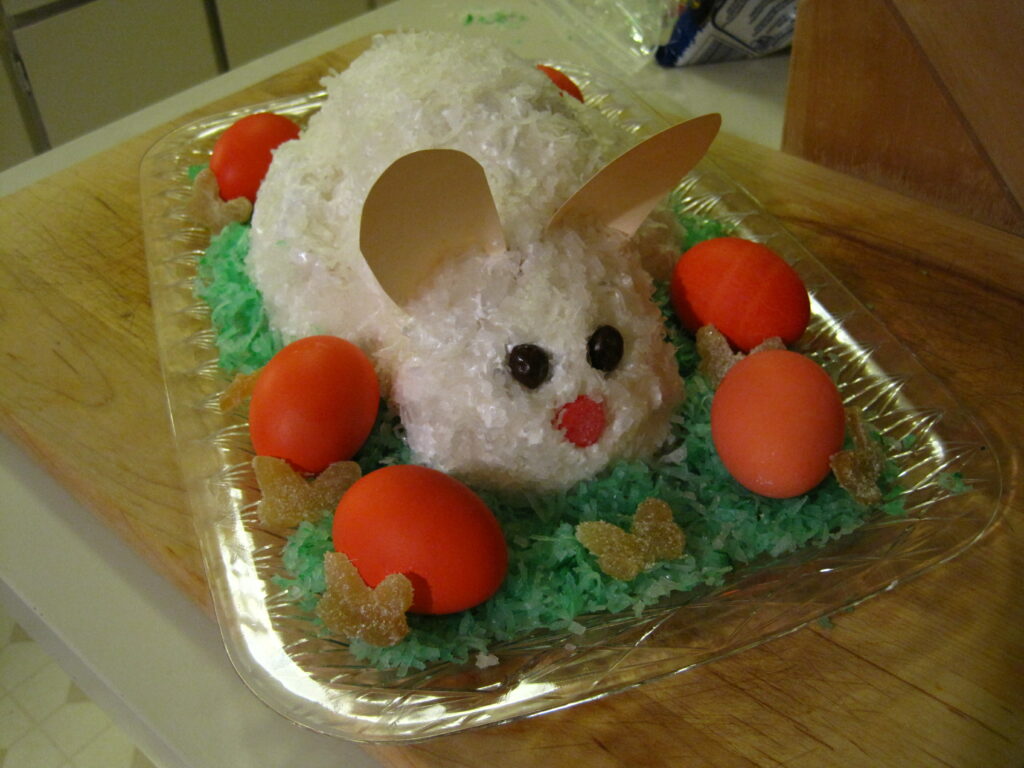 Bunny Cake
Instructions
Cutting instructions:
Cut Cake Layer 1 in half to form bunny body. (A)

Place Section 1 and 2 side by side on plate. Cut Section 3 from both layers. (B)

Use half of Section 3 for a tail. Round out edges of from notch left from Section 3 (neck and back of bunny). (C)

Cut Cake Layer 2 to form Section 4 and 5. (D)

Place Sections 4 and 5 on either side of body to form legs. (E)

Cut two ears from construction paper or card stock, 1.75-inch wide and 4-inches tall. (F)
Assembly Instructions:
Spread Lemon Filling between Sections 4 and 1, 1 and 2, and 2 and 5. When preparing filling, make a little thicker than usual to help hold up the sections. Place on serving tray.

Prepare Seven Minute Frosting, and cover entire cake, mounding frosting in such a way to achieve desired shape. Swirl frosting on top of tail.

Pat on Coconut over entire cake, except tail.

Fold paper ears and shape as desired. Secure with tape. Place ears on head.

Use your choice of candy for eyes and nose. Shown: Chocolate Covered Raisins for eyes, and Sour Gumdrop for nose. For Easter Cake: Use Jelly Beans.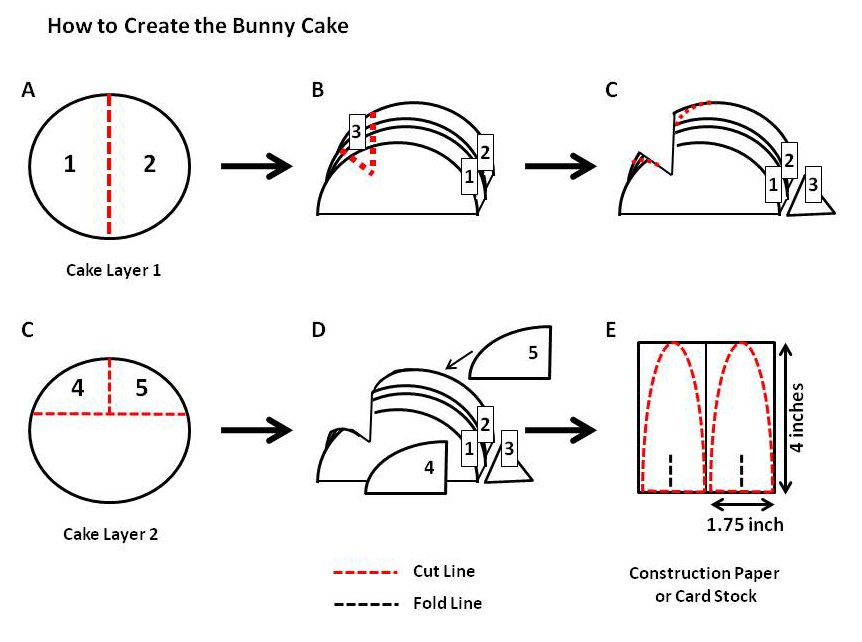 2011 – April Ferre – Based off of Betty Crocker's Recipe at www.BettyCrocker.com