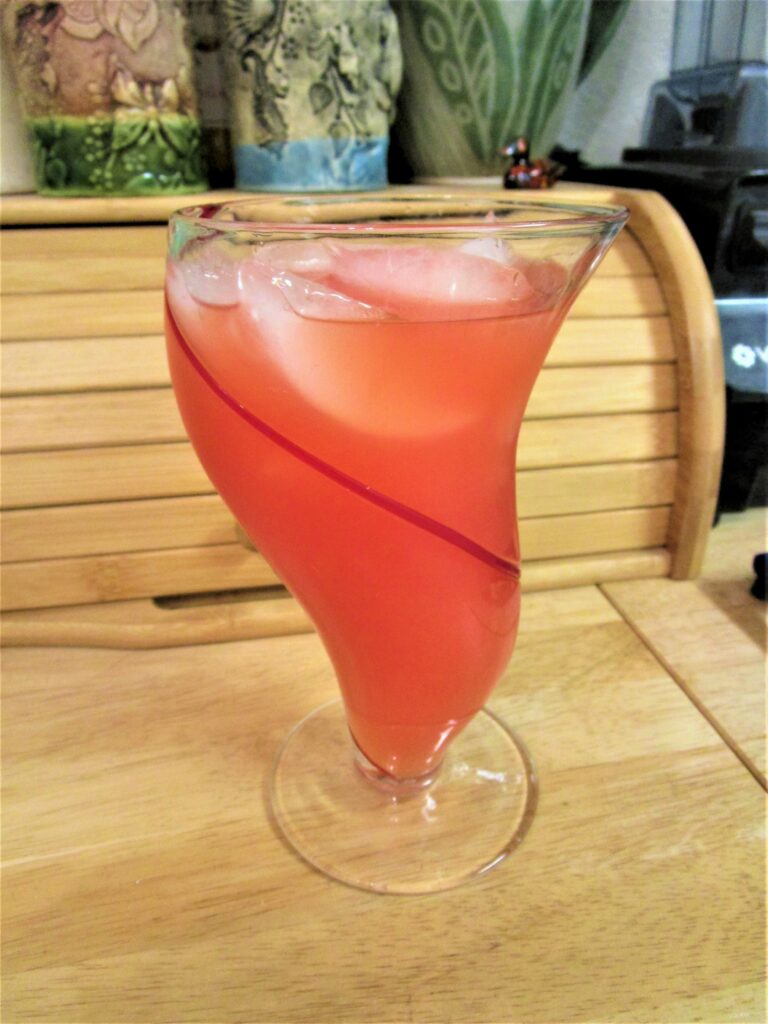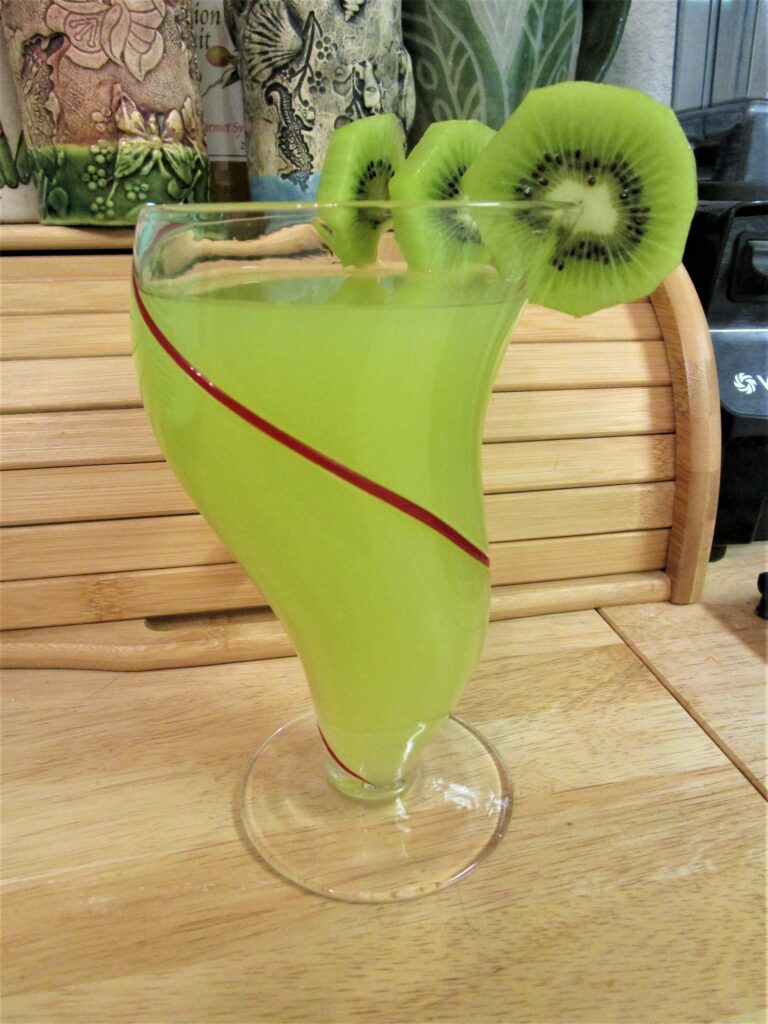 "Problem: too much lemon juice and too much watermelon. Solution: watermelon lemonade!" – April Ferre
Fruity Lemonade
Ingredients
2 1/2

Cups

Water

Divided

1/2

Cup

Sugar

1

Cup

Meyer Lemon Juice

Fruit Juice, Nectar or Puree
Instructions
Simple syrup: In a small saucepan combine 1/2 cup water and sugar. Place over medium heat and stir until sugar is just dissolved. Remove from heat and cool.

In a pitcher, combine simple syrup, remaining water, lemon juice, and fruit juice (see below). Chill. Serve over ice.
Tested Fruit Options:
Blueberry: Combine 3 cups fresh blueberries and 1/2 cup water in a blender and puree. Strain out the largest fragments of blueberry skin. Add an additional 1/2 cup lemon juice. There will still be some flecks of blueberry skin, if you want a smoother drink, put it back in the blender and process until smooth.

Dragonfruit: 2 cups dragonfruit nectar/juice.

Guava: 2 cups guava nectar.

Kiwi: Increase simple syrup to 1 cup water and 1 cup sugar. Peel and coarsely chop 10 kiwi fruit. Place in a blender with 1 cup water and puree on low speed so that you don't chop up the seeds. Strain puree and discard seeds and pulp.

Mango: 2 cups mango nectar.

Mango-Passion Fruit: 2 cups mango nectar, 2 Tablespoons Passion Fruit Syrup (such as Tea Zone).

Peach: Select 5 medium-sized, ripe, flavorful peaches. Cut in half and remove pits. Bring a large pot of water to a boil and add peach halves. Boil for a couple minutes and then transfer to an ice bath. This will allow you to easily peel the peaches. Coarsely chop peeled peaches and add to a blender with 2/3 cup water. Puree until smooth. Yields about 3 cup peach puree.

Raspberry: Combine 12 ounces fresh or frozen raspberries and 1 cup water in a blender and puree. Strain through a regular mesh strainer to remove seeds. Yields approximately 2 cups puree.

Strawberry: Increase lemon juice to 1 1/2 to 2 cups lemon juice, to taste. Combine 2 1/2 cups chopped fresh strawberries and 1/2 cup water in a blender and then process until smooth. Strain through a fine mesh strainer. Yields approximately 2 cups.

Watermelon: Remove seeds from 1 1/2 pounds watermelon cubes. Put watermelon in blender and puree until smooth. Run puree through a fine mesh strainer. Strain again. Yields approximately 2 cups juice.
Notes
These are the fruit flavors I've tested and work well, but the sky is the limit!  Feel free to experiment with other flavors. 
When using pre-bottled fruit nectar, choose a high quality, not from concentrate nectar for best results. 
2021 Recipe – April Ferre
Related Recipes: