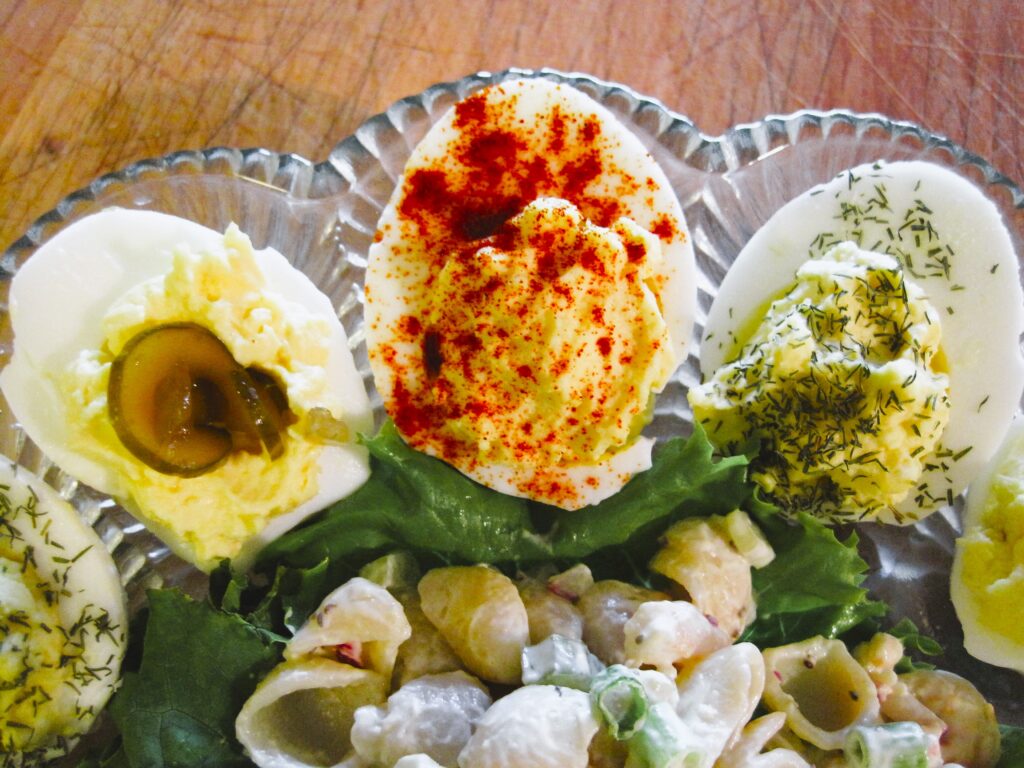 "Deviled Eggs are always great to bring to a potluck or party. My college friends, Joyce and Pat, particularly liked to add chopped up Bread & Butter Pickles." – April Ferre
Deviled Eggs
Ingredients
Eggs

Hardboiled

Mayonnaise or Miracle Whip

Coarse Ground Dijon Mustard

Optional

Onion Powder

Optional

Chopped Ham

Optional

Sweet Pickle Relish

Optional

Paprika or Dill Weed

Optional
Instructions
Slice eggs in half lengthwise. Combine egg yolks in a small bowl. Add enough mayonnaise to moisten egg yolks; stir until smooth. If desired, add Dijon mustard or onion powder to taste. Mix well.

If you need to smooth out the egg mixture a bit or want to cut the calories and use less mayonnaise, you can add a little milk or cream.

Add some pickle relish or chopped ham, if desired. Spoon yolk mixture back into eggs halves. Top with paprika or dill if desired. Serve chilled.
Original Recipe – Calla and April Ferre
Related Recipes