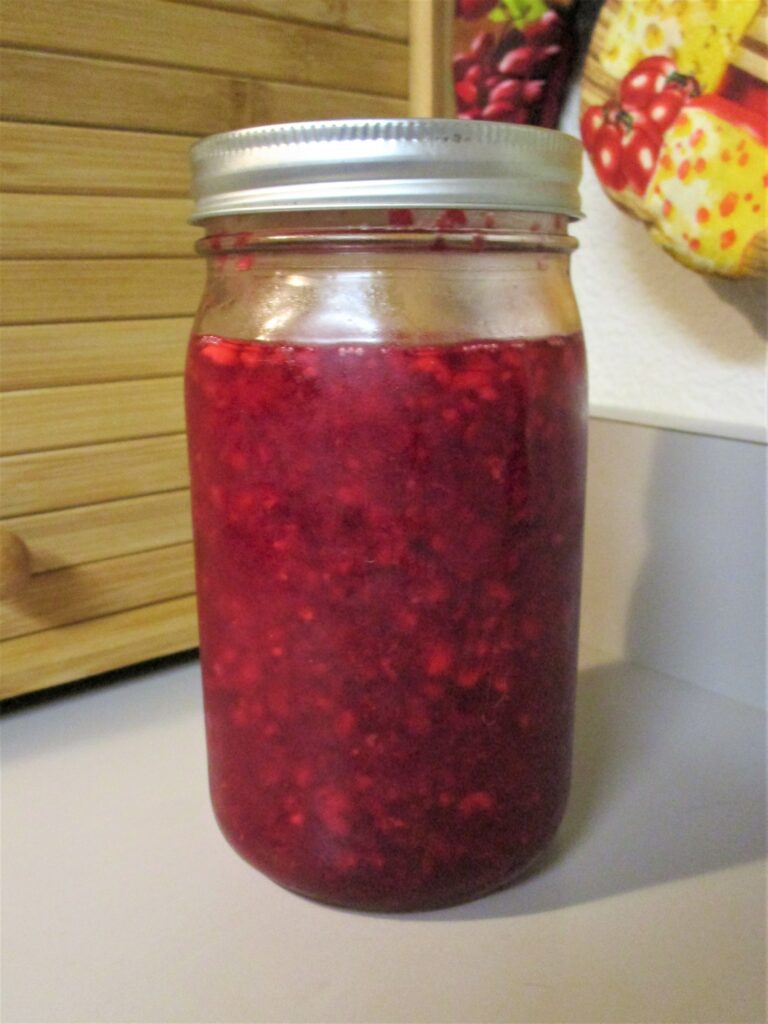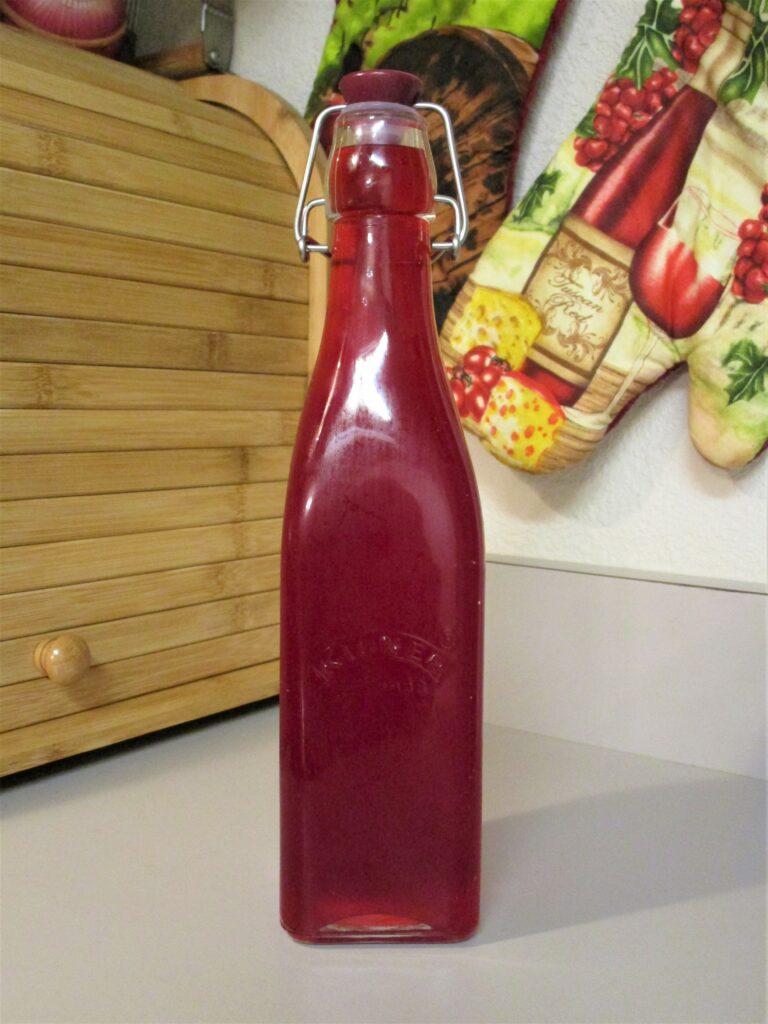 "I wanted to make our Festive Cranberry Salad, and one of the ingredients is Cranberry Cordial. I had trouble finding something suitable in the grocery store, but I found this recipe online and decided to give it a try. I can't attest to it's value on its own, as I don't drink alcohol, but it worked great in the cranberry salad." – April Ferre
Cranberry Liqueur
Ingredients
2

Cups

Sugar

1

Cup

Water

12

Ounces

Fresh Cranberries

3

Cups

Vodka
Instructions
Combine sugar and water in a medium saucepan; cook over medium heat or until sugar dissolves, stirring constantly. Remove from heat and cool completely.

Place cranberries in a food processor; process 2 minutes or until finely chopped. Combine sugar mixture, cranberries and vodka. Pour into clean jars and let stand 3 weeks in a cool, dark place, shaking every other day.

Strain the cranberry mixture through a cheesecloth-lined sieve into a bowl and discard solids. Pour liqueur into clean bottles or jars.

Liqueur can be stored refrigerated or at room temperature for up to a year. Makes approximately 4 1/2 cups.
2020 Recipe – April Ferre – From MyRecipes
Related Recipes: