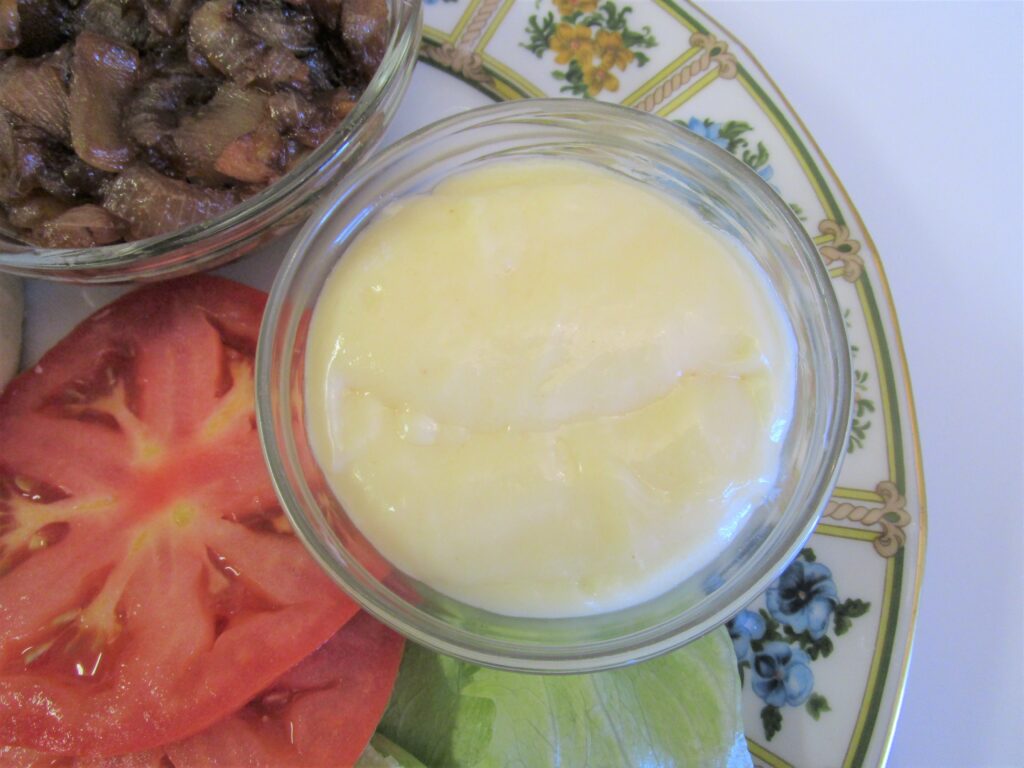 "The authors of this recipe point out that technically this is an aioli due to the fact it contains garlic, and you can definitely taste the garlic. So while it wouldn't be a great mayo for every application, it is fantastic as a spread on burgers or sandwiches or for those that like to use mayo on their fries." – April Ferre
Best Ever Mayo
Ingredients
1

Egg Yolk

1/2

Teaspoon

Dijon Mustard

1 1/2

Tablespoon

White Vinegar

1/4

Teaspoon

Worcestershire Sauce

1 1/2

Cup

Vegetable or Canola Oil

1/4

Teaspoon

Kosher Salt

1/2

Teaspoon

Sea Salt

1/2

Teaspoon

Garlic Powder
Instructions
In the bowl of a stand mixer with the whisk attachment, mix the egg yolk, mustard, vinegar, and Worcestershire sauce on medium-high speed for 2 minutes until light.

Very slowly stream in the oil to make the emulsion. Continue pouring the oil in slowly until it is thick like mayonnaise in a jar, about 4 minutes.

Turn the mixer off and add the two salts and garlic powder. Mix on medium-high speed for 1 minute more.

Refrigerate until needed (best if refrigerates at least over night) and up to 1 week. Makes 1 3/4 cup.
2020 Adapted Recipe – April Ferre – Adapted from Wicked Good Burgers by Andy Husbands, Chris Hart & Andrea Pyenson, 2013.