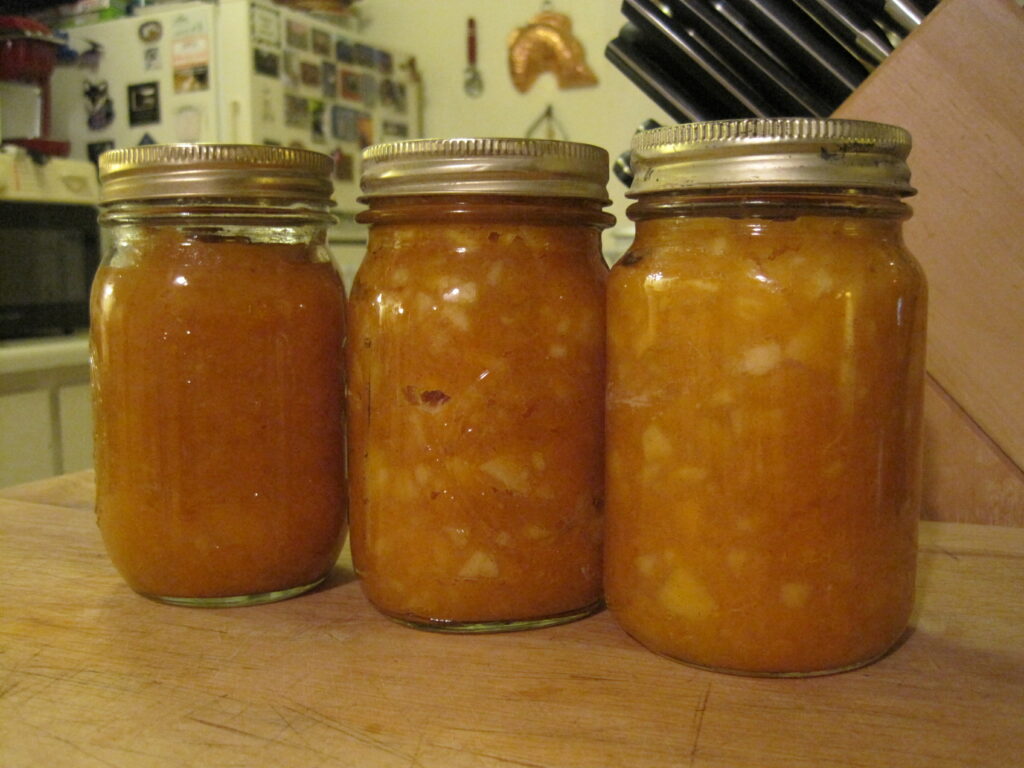 "This recipe originally came about as part of a sauce for chicken (Chicken with Apricot Sauce); however, I liked the sauce so much that I have made it into a stand alone side dish. You can also use fresh apricots, cooked and then puréed, for this recipe." – April Ferre
Apricot Applesauce
Ingredients
1

15-Ounce

Can Apricot Halves

2

Apples

1/4

Teaspoon

Cinnamon

Pinch

Cloves

Sugar

To Taste
Instructions
In a food processor or using a stick blender, combine apricot halves, cinnamon, cloves and sugar. Process until the apricots are well pureed.

Peel and slice apples (preferably with an apple peeler corer slicer) and chop apples. Alternatively, peel and chop apples into pieces that will cook quickly, but will not completely disintegrate during cooking.

Combine apricot puree and apples in medium sauce pan and cook over medium heat until apples are soft. Stir as necessary to prevent burning.
Notes
Theoretically, you should be able to can this applesauce, but I have had limited success with this. The applesauce tends to boil out of the jar during processing.
2002 Original Recipe – April Ferre
Related Recipes: