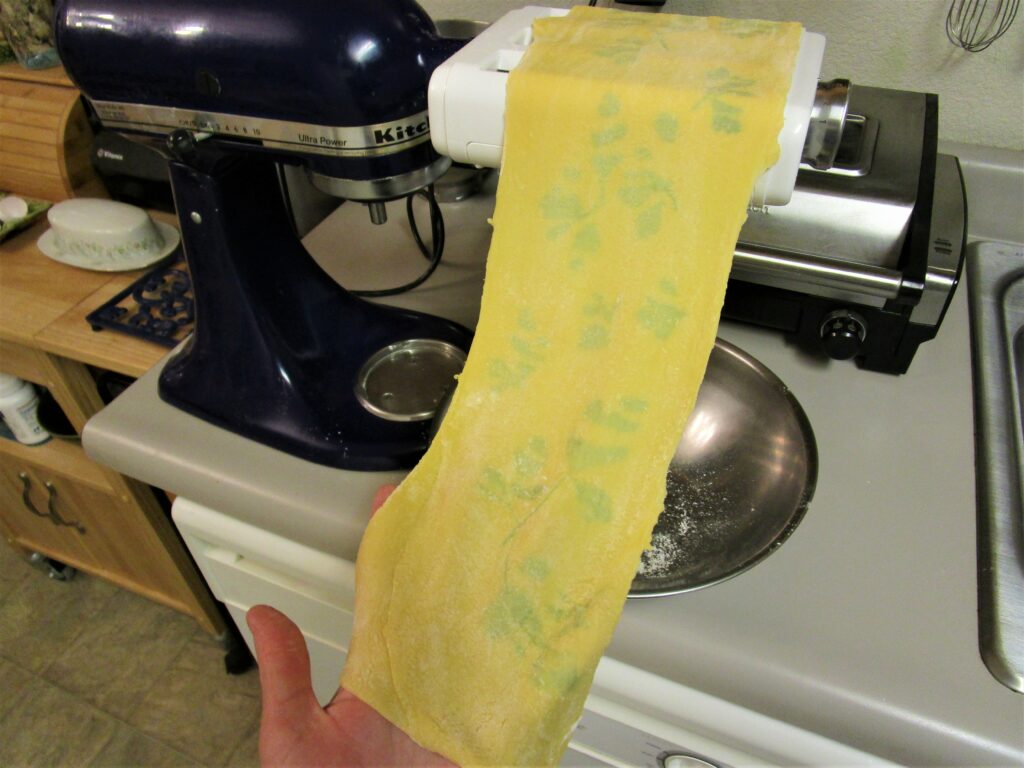 "This is part of the Spinach & Ricotta Ravioli recipe that I got at the Santa Cruz County Fair." – April Ferre
Pasta Dough
Ingredients
3/4

Cup

Flour

1/4

Teaspoon

Salt

1

Extra Large Egg

1

Teaspoon

Olive Oil

2

Teaspoons

Water
Instructions
To make dough by hand:
Place flour on board or in bowl. Mix together the salt, egg, olive oil and water. Make a well in the middle of the flour and add egg mixture. With fingers or fork, keep adding flour to wet ingredients until all flour has been mixed.

Knead a few times on board to form a ball. Wrap in Saran wrap or coat lightly with olive oil. This is to keep it from drying as it rests. Rest in refrigerator for at least 30 minutes. Prepare pasta as desired.
When making a large batch:
If you are using a dough hook, once it is together, get it out of the bowl and make into a ball on your floured board. Coat it lightly with olive oil and let it rest. It can rest a long time, minimum 30 minutes. It is much easier to roll out only 1/4 of the rested dough at a time.
Notes
Recipe can be doubled or quadrupled and mixed using and electric mixer and dough hook.
If you get dough that is tough to roll out, use it for something besides ravioli, such as lasagna noodles. Ravioli dough, when rolled out, is very tender and translucent, almost transparent. Experimenting, you will find the way to tender dough. Some days are not good for making ravioli!
2009 Recipe – Bruce and Jeri Oneto (Santa Cruz County Fair 2009)
Related Recipes: