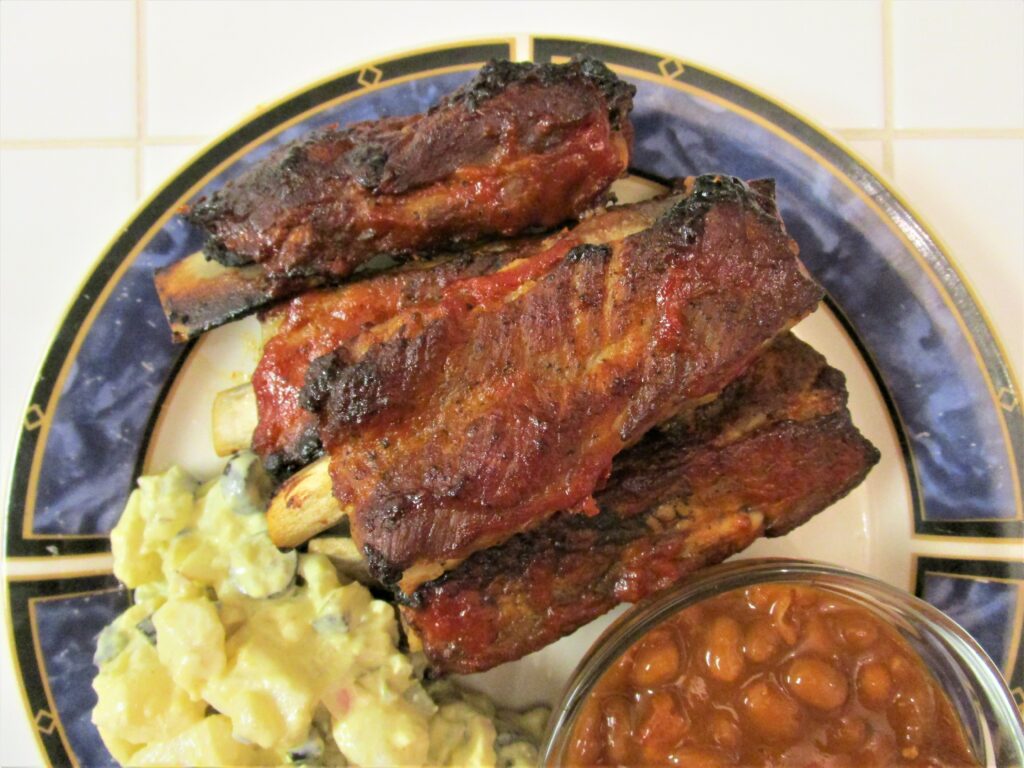 "Oven barbecued ribs are easy to make and great when you don't want to fire up the barbecue." – April Ferre
Oven Baked Barbecue Ribs
Ingredients
Pork Spareribs

Salt & Pepper

BBQ Sauce
Instructions
Preheat oven to 350 degrees. To obtain meatier ribs, cut out every other bone. Season with salt and pepper.

Arrange ribs in a single layer in 9×13-inch baking pans and cover tightly with foil. Bake until very tender, about 1 hour 10 minutes. Cool slightly.

Increase oven temperature to 425 degrees. Line a baking sheet with foil and place a baking rack on the sheet.

Brush ribs generously with BBQ sauce. Bake until ribs are hot and sauce starts to glaze, about 25 minutes.
2021 Recipe – April Ferre
Related Recipes: