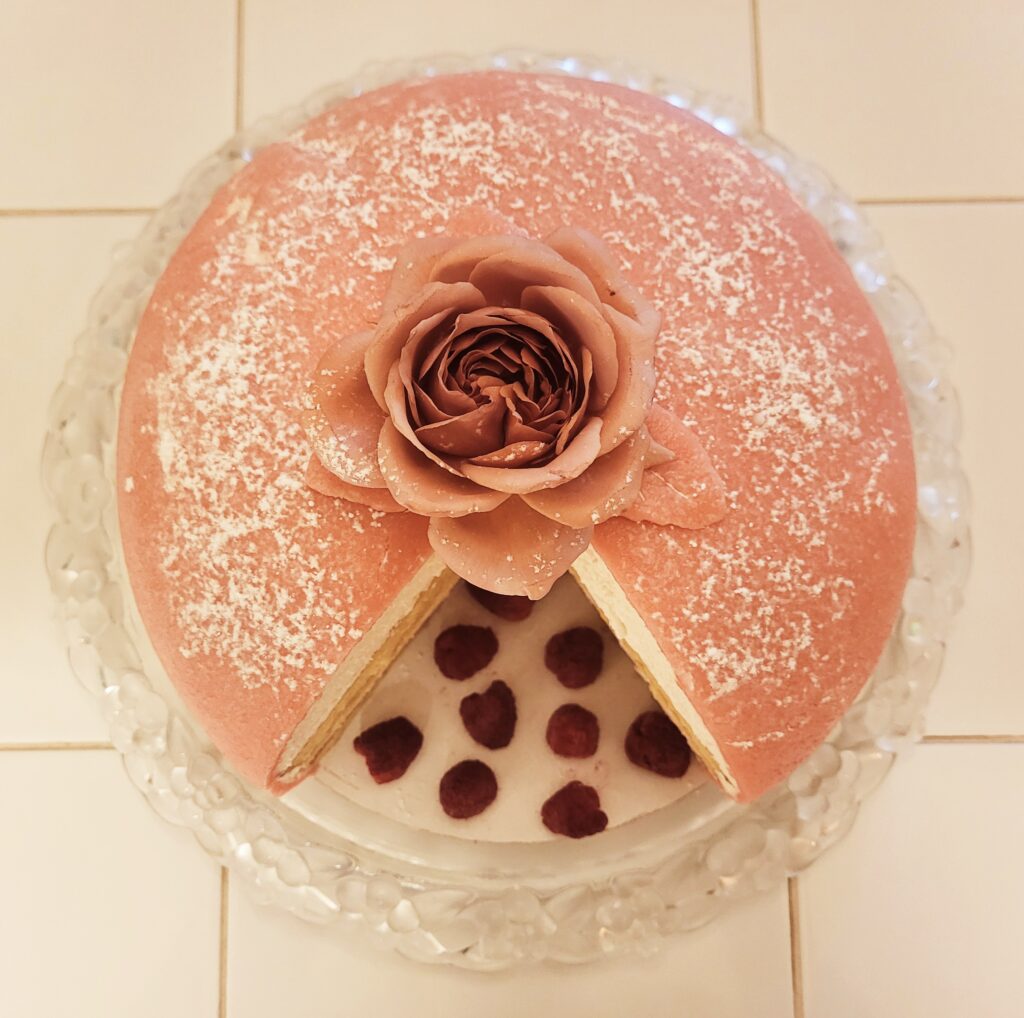 "Necessary for my favorite cake, the Princess Cake." – Calla Ferre
"A very popular frosting these days. Be gentle when covering a cake with this because it can tear easily. If needed, with a bit of patience you can patch torn marzipan by wetting your fingers and carefully blending the edges together." – April Ferre
Marzipan
Ingredients
3

Cups

Confectioner's Sugar

Sifted

1

Pound

Almond Paste

3

Tablespoons

Light Corn Syrup

2 to 3

Tablespoons

Water

1/8 to 1/4

Teaspoon

Food Coloring
Instructions
Place the confectioner's sugar in the bowl of a tabletop mixer fitted with the flat beater. With the mixer running on medium-low speed, add the almond paste about 1 teaspoon at a time. This will take about 5 minutes.

Once you have added all of the almond paste, the mixture will be crumbly. Scrape down the bowl and beater.

Add the corn syrup and mix on low speed until incorporated. The mixture will still be crumbly. Again scrape down the bowl and beater.

In a small bowl, combine the water and the food coloring. With the mixer on medium-low speed, add about half of the food coloring mixture and beat until incorporated.

Continue gradually adding the food coloring mixture until the marzipan just comes together and reaches the consistency of sugar cookie dough. It should be smooth and not crumbly or overly sticky.

If more color is desired, knead it in by hand after removing the marzipan from the mixer. Remember it is easier to add a little more color at the end than to make a new batch. Different colors have different intensities and will require different amounts.

Place the marzipan on a sheet of plastic wrap and form it into a 9-inch round disk about 1/2-inch thick. Wrap and refrigerate overnight before using.

The marzipan may be stored in an airtight container or covered in plastic wrap in the refrigerator for up to 1 month.
Recipe – Calla Ferre – From The Village Baker's Wife: The Desserts And Pastries That Made Gayle's Famous, 1997. – Gayle's Bakery
Related Recipes: