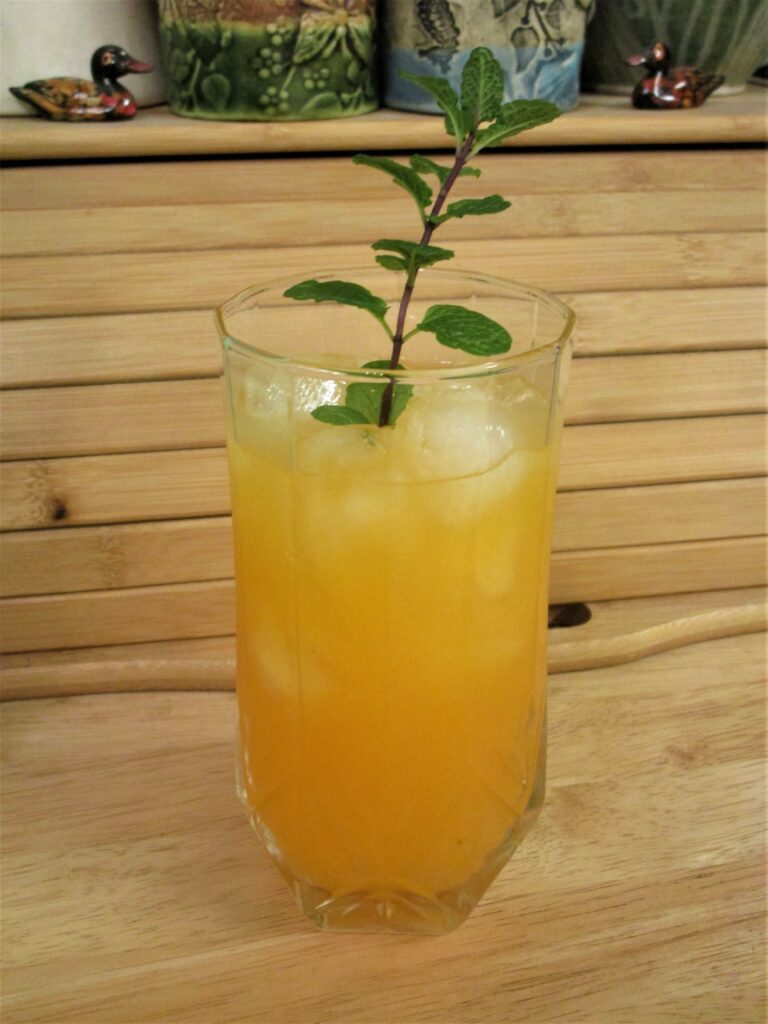 "Every Fall the Davis Chorale has our annual Citrus Sale fundraiser, selling oranges, grapefruit and mandarins. By far, the mandarins are the most popular and they are sold by the 25 pound case. As a single person, this is a lot of mandarins to try to eat by myself, so I'm trying to find ways to use them. Last year I went on a lemonade kick with the abundance of lemons my parents brought me, so this is a natural addition. It also gives me an opportunity to use some of the many varieties of mint I grow in my garden." – April Ferre
Mandarin Mint Lemonade
Ingredients
1

Cup

Sugar

5

Cups

Water

Divided

12

Large Mint Leaves

Coarsely Chopped (Or to Taste)

1

Cup

Meyer Lemon Juice

2

Cups

Mandarin Juice

Extra Sprigs of Mint

For Garnish (Optional)
Instructions
Combine sugar, 1 cup water and mint in a small saucepan, bring to a boil for 1 minute. Remove from heat and cool completely. Strain out mint leaves.

In a 2-quart pitcher, combine mint-infused simple syrup, remaining water, lemon and mandarin juices; chill overnight.

Serve over ice and garnish with a sprig of mint, if desired. Makes 2 quarts.
2022 Adapted Recipe – April Ferre – Adapted from The Kitchen McCabe