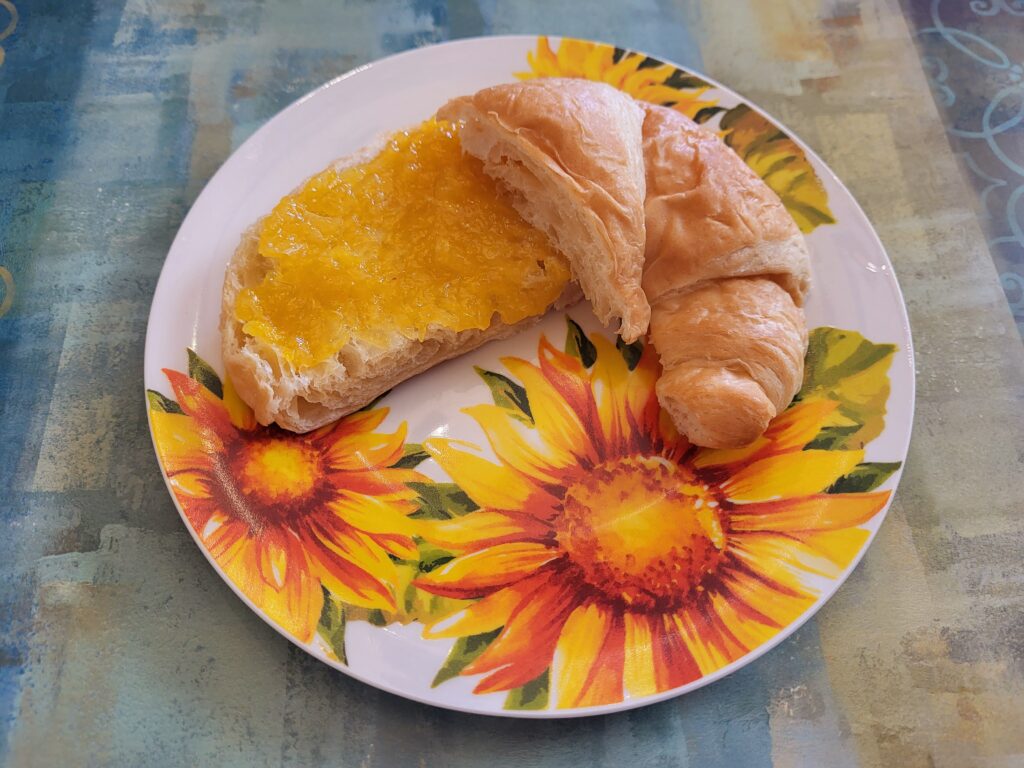 "One winter when I was doing some canning, I had some extra mandarins and decided to try this. I liked the idea of a citrus 'jam" instead of marmalade which tends to be a bit bitter. This jam is not bitter, but it is a bit sour and less sweet than most jams, which can be nice sometimes." – April Ferre
Mandarin Jam
Ingredients
3

Pounds

Mandarin Oranges

1

Lemon

1 to 2

Cups

Sugar

1

1.75-Ounce

Package Sure-Jell No Sugar Needed Pectin
Instructions
Peel mandarins. With a sharp paring knife, remove as much of the white pith from around the mandarins as possible. This will reduce the bitterness of the jam.

Separate the mandarins into segments, removing any more white pith. There is no need to remove the membranes separating the segments. Also remove any seeds that may be present.

Chop mandarin slices into small pieces. Measure the prepared mandarins; add additional mandarins, tangerine juice or orange juice to make 4 cups.

In a large Tupperware container, add the 4 cups of mandarins/mandarin juice, the zest and juice of 1 lemon and sugar. Adjust the sugar to your liking.

Place in the refrigerate and let set (macerate) at least overnight or up to several days. Stir mixture twice a day until canning day.

The night before canning day, place several small plates in the freezer to test you jam set.

Transfer mandarin mixture to a large Dutch oven. Using an immersion blender, briefly pulse mandarins to give them a rough chop, but do not puree.

Add pectin to the fruit and stir until dissolved. Place mixture over high heat, bringing it to a full rolling boil and stirring frequently. A full rolling boil is one which can not be stirred down. Boil for 1 minute and then remove from heat.

Place a small dollop of jam on one of your frozen plates and place in the freezer for 1 to 2 minutes to check your jam set.

Continue cooking jam as needed if jam has not set. No not over cook or you will deactivate the pectin and the jam will not set.

Pour jam into hot, sterilized jars leaving 1/4-inch headspace. Process in a boiling water bath for 10 minutes. Makes 4 to 5 half-pints.
2022 Adapted Recipe – April Ferre – Adapted from Getty Stewart