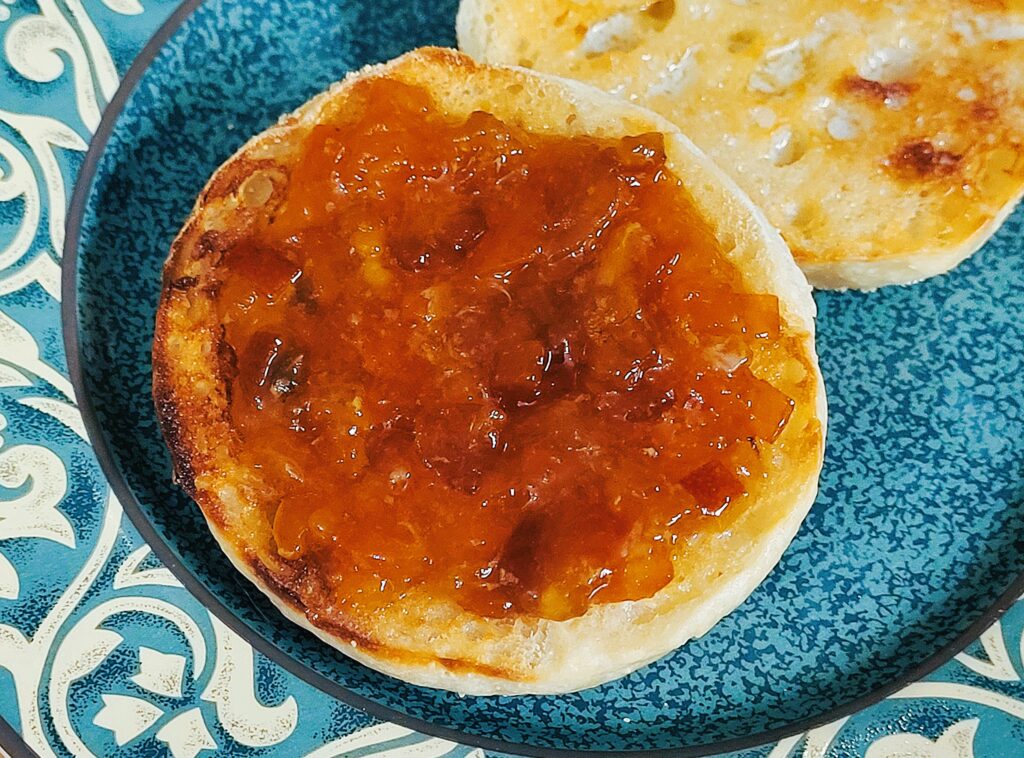 "I have the cutest little dwarf kumquat tree in my yard. It produced a beautiful crop one year that I did not want to see go to waste, so I decided on marmalade. I was pleased to find out that due to the lack of pith in kumquats, kumquat marmalade is not as bitter as say, orange marmalade, and it is true! This makes a really nice preserve. As this is the first year that I have made this, I did it without spices, but I'll look forward to my next crop and trying it spiced." – April Ferre
Kumquat Marmalade
Ingredients
2

Cups

Prepared Kumquats

1

Cup

Sugar

1

Cup

Water

1

Lemon

1

Star Anise or Cinnamon Stick

Optional
Instructions
To prepare kumquats: Cut kumquats in half length-wise. Using a V-shaped incision, cut out the white pith from the middle of the slices. This will reduce the bitterness of the marmalade. Remove and reserve any seeds. Chop kumquats into small pieces. Prepare 2 cups.

Place prepared kumquats and sugar in a lidded container and macerate fruit by refrigerating at least overnight or up to several days.

Wrap seeds in cheesecloth and place in 1 cup water and let sit at room temperature until canning day. Seeds contain high amounts of pectin and will leach into the water and will be useful when cooking your jam.

The night before canning day, place several small plates in the freezer to test you jam set.

Remove seeds from the water. Combine water and kumquat mixture into a medium saucepan. Add spices if desired.

Place the pan over medium-high heat bring to a simmer, stirring occasionally. Reduce heat to medium and continue simmering for 10 minutes.

Remove any spices, then continue to simmer for 30 to 40 minutes, stirring often until mixture is thick enough so that if you scrape the bottom of the pan you can briefly see the bottom before the marmalade spreads back out. Remove from heat.

Place a small dollop of jam on one of your frozen plates and place in the freezer for 1-2 minutes to check your jam set. Continue cooking jam as needed if jam has not set. In general, the jam should set at around 105 degrees Celsius. Do not over cook!

Pour jam into hot, sterilized jars leaving 1/4-inch headspace. Process in a boiling water bath for 10 minutes. Makes 2 half-pints.
Notes
If you come up short on kumquats as I did one year, you can add additional mandarin slices and peel to make up the difference. Remove any white pith from the mandarin segments and peel and chop into small pieces.
2022 Adapted Recipe – April Ferre – Adapted from Allrecipes