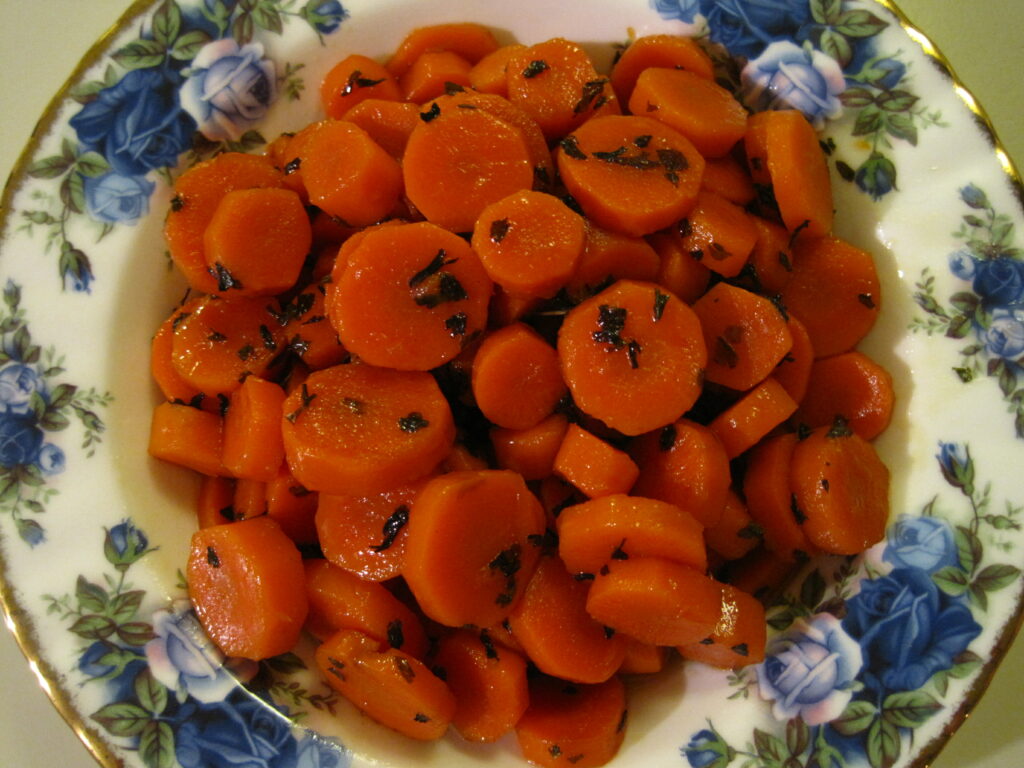 "Here's a little something different to do with your carrots. The mint may not be to everyone's taste, but I find it a refreshing change." – April Ferre
Glazed Carrots
Ingredients
7 to 8

Large Carrots

Sliced

2

Tablespoons

Butter

1

Tablespoon

Brown Sugar

2

Tablespoons

Honey

2

Tablespoons

Fresh Mint or 2 Teaspoons Dried Mint Flakes
Instructions
Cook carrots in boiling water until tender. Drain well; set aside.

Melt butter in medium skillet. Add sugar and honey; blend. Add carrots; cook 3 to 4 minutes over low heat, stirring so that all the carrots are glazed.

Sprinkle with mint; toss. Substitute fresh parsley for mint if desired. Makes 4 to 6 servings.
2012 Recipe – April Ferre – From the Encyclopedia of Creative Cooking, 1980