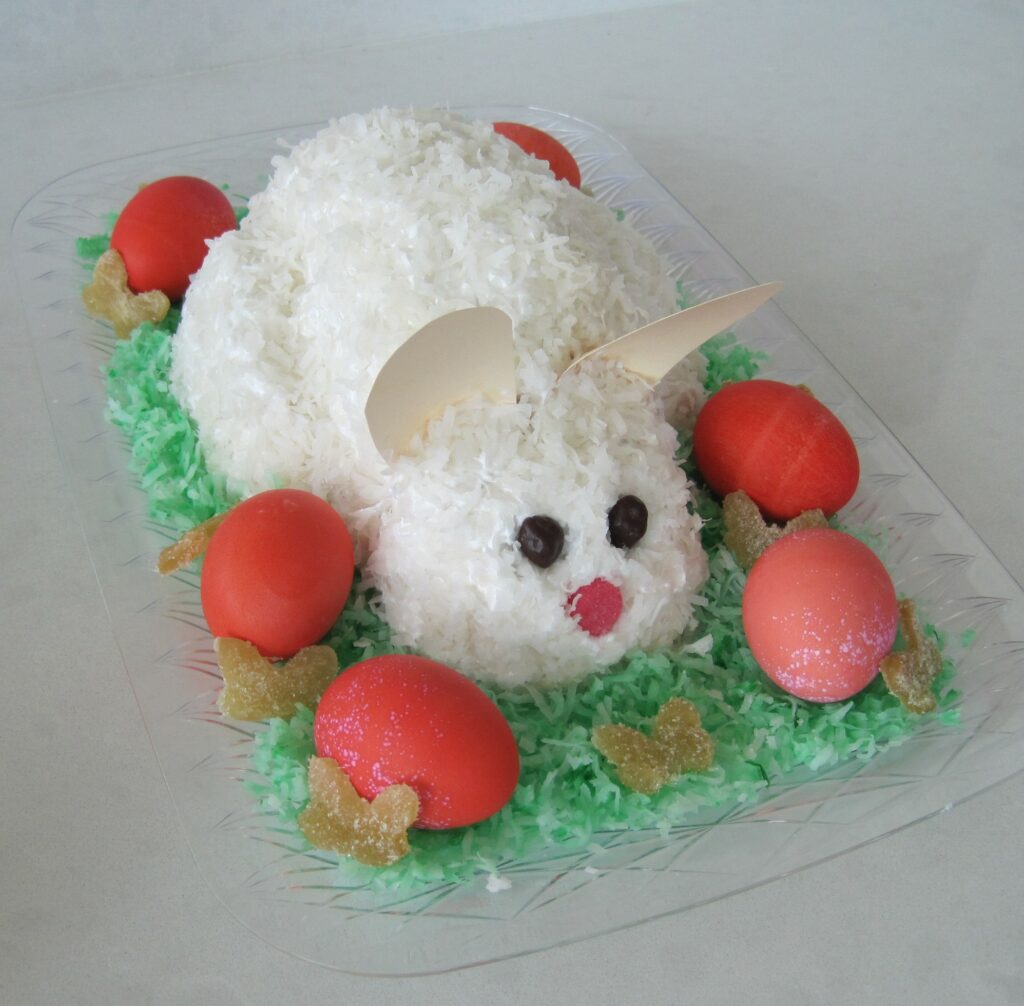 "As a kid, I looked forward to Easter and getting to dye Easter Eggs. I favored dyeing my eggs in tricolor patterns. To do tricolor, dip 2/3 of one side of the egg in yellow, flip over and dip 2/3 of the egg in blue so that where the dyes overlap you have a green color. Do the same with Red, Orange and Yellow, or Red, Purple and Blue." – April Ferre
Dyeing Easter Eggs
Ingredients
1/2

Cup

Hot Water

Not Boiling

1

Teaspoon

White or Apple Cider Vinegar

Food Colorings

Hard Boiled Eggs
Instructions
Fill coffee cups with water, vinegar and food coloring to desired hue. Place egg in cup for a bit, then remove with a soup spoon and dry on paper towel. The length of time depends on how dark you want the color. Generally, 5 minutes will give full color. Hold one side of egg in at a time to dye eggs half-and half. Rub with vegetable oil to make glossy egg.

If you are dyeing many eggs, make sure the water remains warm (microwave if needed) and refresh food coloring every once in awhile.
Other methods:
Crayon: Draw with wax crayon on hard boiled egg, then dip in dye. Dye will not adhere to wax.

Stickers: Make spotted eggs by placing small stickers over egg, then dip in dye as normal. Remove stickers. Or dye egg first, add stickers, and dye in second color. Spots will be of first dye color.

Marblized: Add 1 Tablespoon Vegetable Oil to dye.

Rubber bands: Dye egg in light color. Place rubber bands around egg and then dye in second darker color.

Stone Eggs: Wrap eggs tightly in cheesecloth. Place in dye and dry. Remove cheesecloth and you will have a splotchy, stone-line pattern.
Recipe – April Ferre