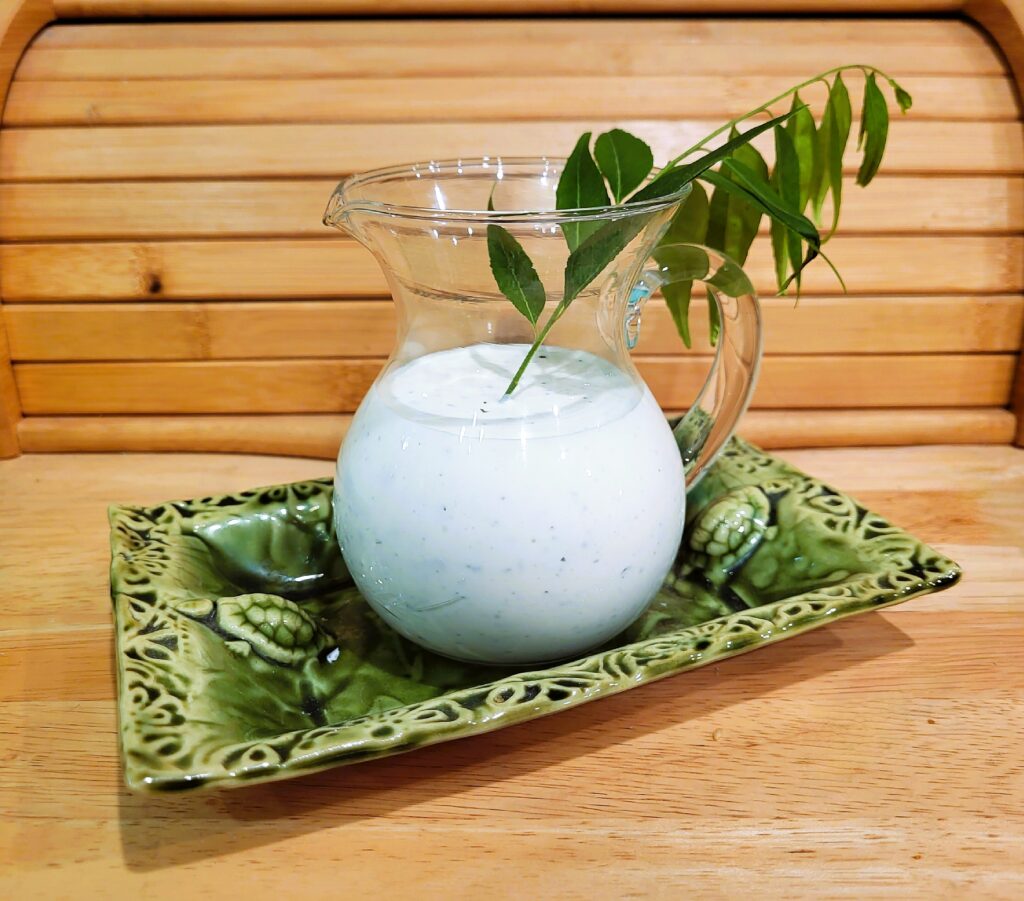 "A couple years ago I bought a Curry Leaf Tree start off of Etsy. I had an Indian recipe in the cookbook that called for fresh curry leaves, but I could find none. As I have a keen interest in growing hard to find or unusual herbs, this was right up my alley. The Curry Leaf tree finally got to the point where it was time to prune it and I could start harvesting leaves for use. I made some Chicken 65, but still needed to find a way to use more curry leaves. I found this recipe, and this is going to be one of my new favorite salad dressings! I would grow a Curry Leaf tree just to make this dressing it is so good!" – April Ferre
Curry Leaf Ranch Dressing
Ingredients
2 to 3

Sprigs Fresh Curry Leaves

See Note

Oil for Frying

1/2

Cup

Mayonnaise

1/4

Cup

Sour Cream

1/2

Teaspoon

Garlic Powder

1/2

Teaspoon

Onion Powder

1/4

Teaspoon

Salt

1

Teaspoon

Lemon Juice

1/4 to 1/2

Cup

Buttermilk, Sour Milk or Whole Milk
Instructions
Heat oil over medium heat. Place one sprig's worth of curry leaves at a time in a skimmer or strainer ladle and fry the leaves until crisp. Keep the leaves in the oil for only a second or two at a time. The leaves with burn very quickly. Remove leaves to a paper towel and let drain as much as possible.

If desired, reserve a few leaves for garnish. Place the rest of the fried leaves in a small bowl or mortar and pestle and crush them.

Combine mayonnaise, sour cream, garlic powder, onion powder, salt, lemon juice and crushed curry leaves in a small bowl. Mix well to combine. Add in buttermilk to desired consistency.

Tastes great made fresh, or refrigerate overnight.
Notes
Deep fried fresh curry leaves will give you the best flavor, but if you can't get a hold of fresh leaves, you can substitute 2 teaspoons dried, crushed curry leaves.
2023 Recipe – April Ferre – Adapted from Masala and Chai