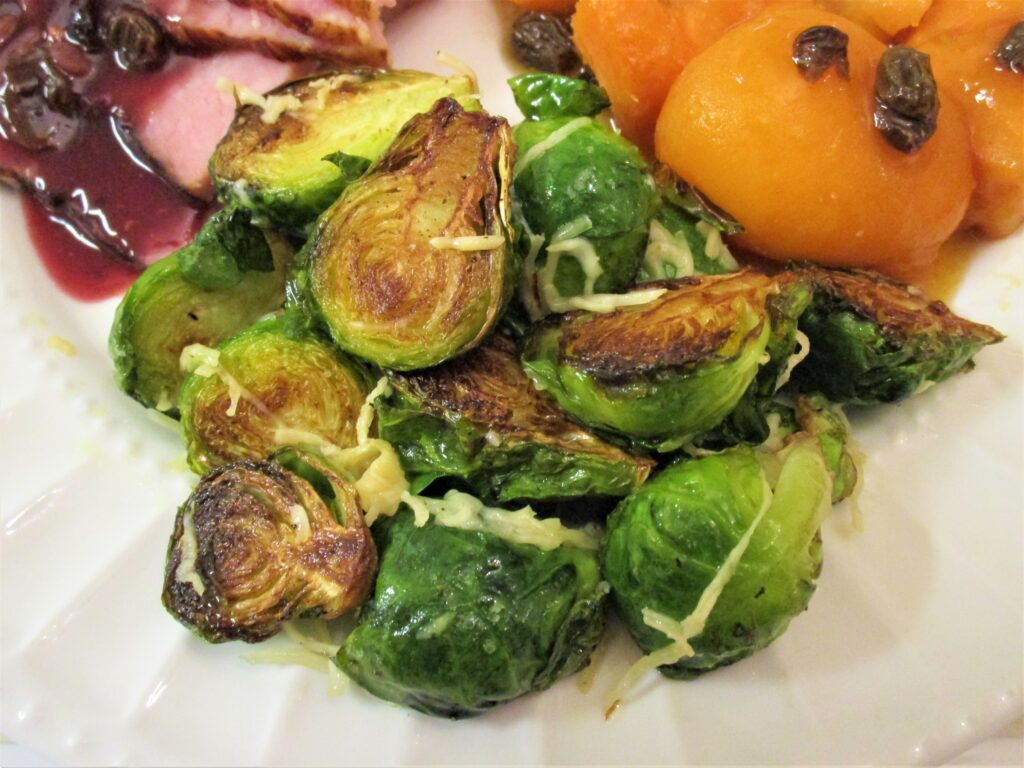 "Ah, the much maligned Brussels sprout. I had never had them before, but saw some at the local produce market and decided I'd give them a try. I'm always looking for a new green vegetable or way to prepare green vegetables to have with my meals. These are so simple to make, and have a nice nutty finish. They are a great change from the normal zucchini or broccoli side dishes." – April Ferre
Brussels Sprouts in Garlic Butter
Ingredients
15

Brussels Sprouts

Halved Lengthwise

1 1/2

Tablespoons

Butter

1 1/2

Tablespoons

Olive Oil

3

Cloves

Garlic

Freshly Grated Parmesan Cheese

Optional

Salt & Pepper

To Taste
Instructions
Melt butter and olive oil in a medium skillet over medium-high heat until butter is melted and foamy.

Reduce heat to medium. Smash garlic with the flat of a knife and cook until lightly browned. Remove garlic and discard.

Add sprouts, cut side down, cover, and cook without stirring on medium-low heat for 10 to 15 minutes or until tender when pierced with a knife. The cut side of the sprouts should get nice and browned, with a nutty, buttery flavor. Top with freshly grated Parmesan cheese and salt and pepper to taste.
2018 Recipe – April Ferre – from www.food.com via the Joy of Cooking