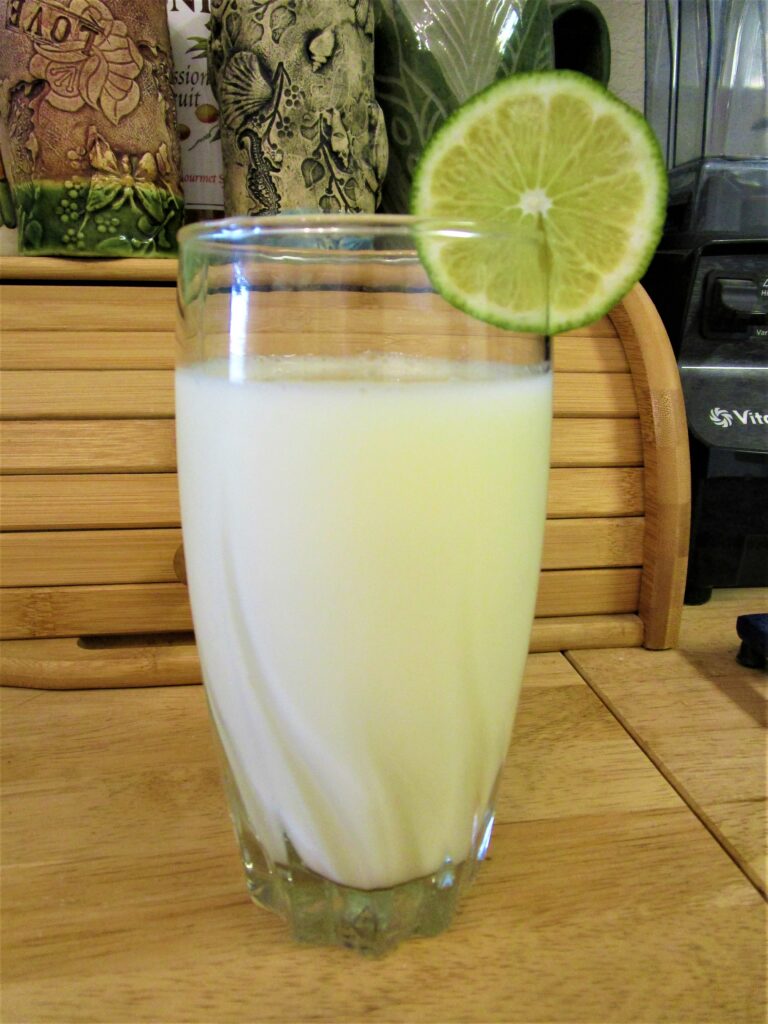 "While looking for new lemonade recipes to try, I came across one for 'Brazilian Lemonade', but to my surprise it was made with limes. I came to find out the Portuguese word, limão, can describe both lemons and limes, hence the mistranslation. The original recipe called for 3 whole limes to be quartered and thrown into the blender. When I did this, it yielded an AMAZING drink … for about two minutes. By the time I got to the end of the glass, it had turned so bitter as to be undrinkable.
So instead, I am using straight up lime juice, which doesn't give exactly the same results as the first two minutes of the original recipe, but it is far superior from two minute on. Use fresh squeezed lime juice for best results, but bottled can also be used in a pinch." – April Ferre
Brazilian Limeade
Ingredients
1/3

Cup

Sweetened Condensed Milk

1/3

Cup

Sugar

3/4

Cup

Lime Juice

Fresh Squeezed Preferred

4

Cups

Cold Water
Instructions
Combine all ingredients in blender. Process until well combined and yields a foamy top. Garnish glasses with slices of lime.
2021 Recipe – April Ferre