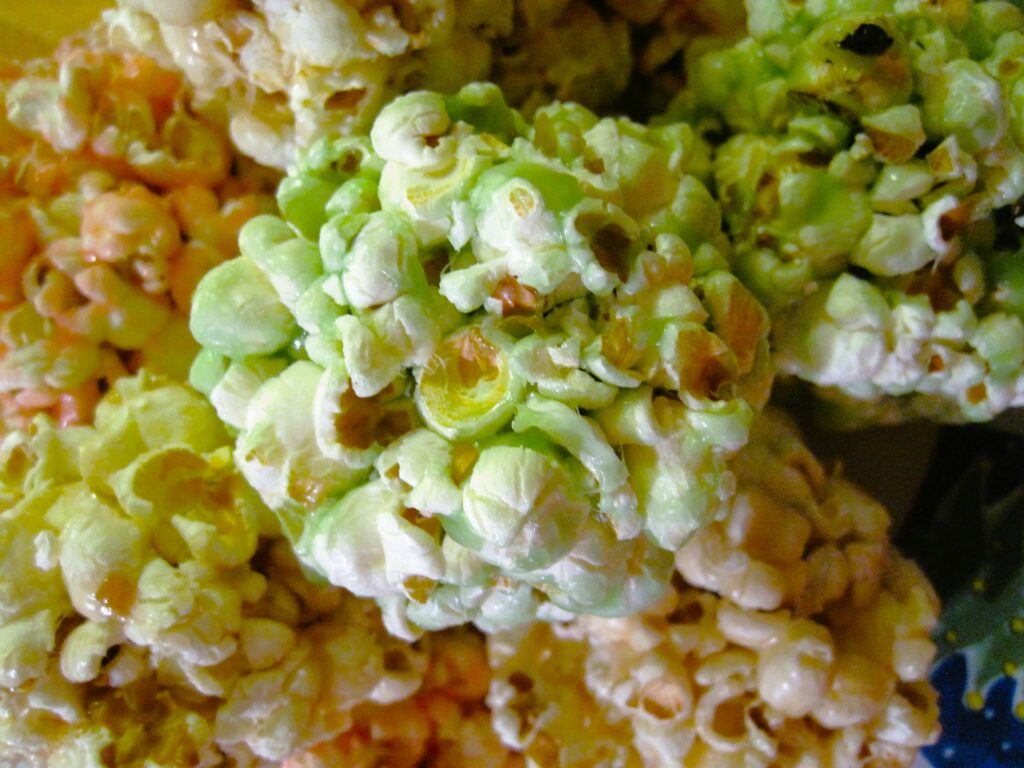 "I first made these during the Christmas season in high school for my friends. By mistake I forgot to add the vanilla. But they were such a huge hit that year that Annemarie has asked me to repeat that mistake ever since." – April Ferre
April's Popcorn Balls
Ingredients
7

Cups

Popcorn

Popped

1

Cup

Sugar

1/3

Cup

Water

1/3

Cup

Light Corn Syrup

1

Teaspoon

Salt

1/4

Cup

Butter

1

Teaspoon

Vanilla
Instructions
Have popcorn ready in a large bowl.

Mix sugar, water, corn syrup, salt and butter in saucepan. Cook to 250 degrees (hard ball stage). Remove from heat; stir in vanilla. Pour in a thin stream over the popped corn, stirring constantly to mix well.

Shape with buttered hands into balls or any other desired shape.

If desired, you may also tint the balls different colors by adding food coloring to the syrup before it is poured over the popcorn. Makes 12 to 15 large balls.
1999 Recipe – April Ferre – From Betty Crocker's Picture Cookbook, 1956