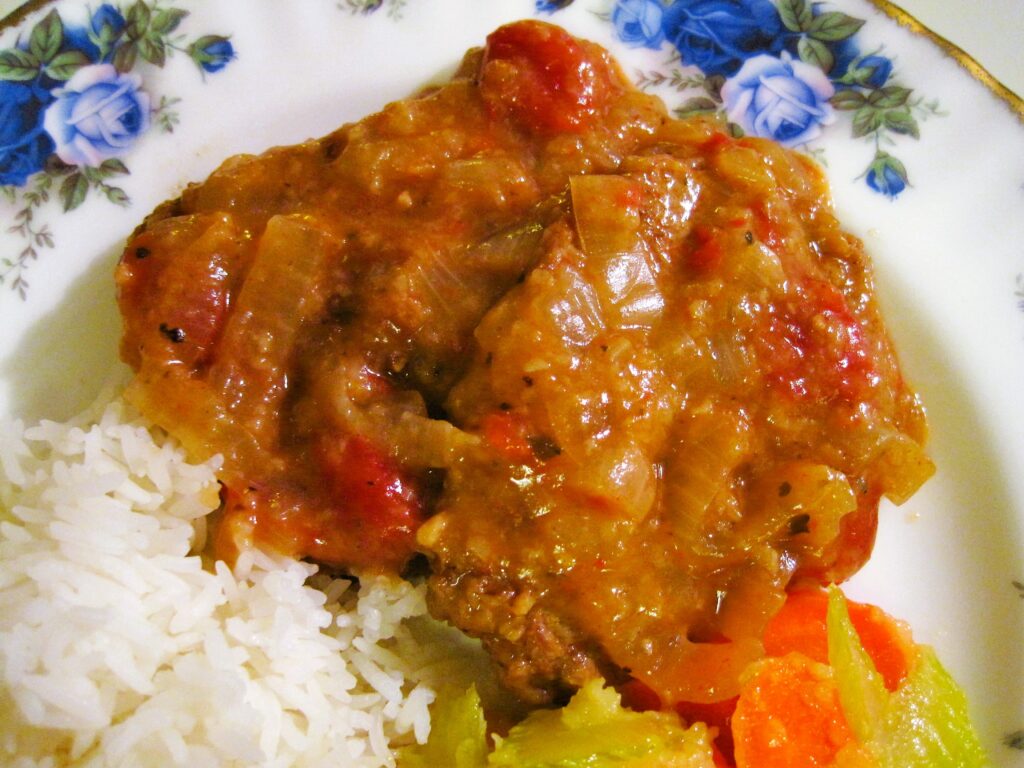 "This recipe has been passed down through the generations as long as we can remember. I had to start leaving out the tomatoes when I became allergic, but it is excellent even without them." – Calla Ferre
"One of my favorite beef recipes. Use the drippings to create a nice gravy. I like to serve mine with jasmine rice." – April Ferre
Swiss Steak
Ingredients
Beef Round Steak

3 to 4

Onions

Sliced

1

14-Ounce

Can Italian Style Diced Tomatoes

Salt & Pepper

To Taste

Flour
Instructions
If you are unable to get Round Steak, London Broil can also be used. Tenderize meat.

Sprinkle with flour, salt and pepper; rub in. Brown meat in small amount of oil in fry pan. Place browned meat in 9×13-inch baking pan.

Top with sliced onions and pour over stewed tomatoes. Discard excess oil in pan.

Add water to loosen brownings; pour over meat. Add water almost cover or to cover meat. Cover dish with foil and bake at 375 degrees for 1 to 1 1/2 hours until tender.
Recipe – Jean Hansen
Related Recipes: