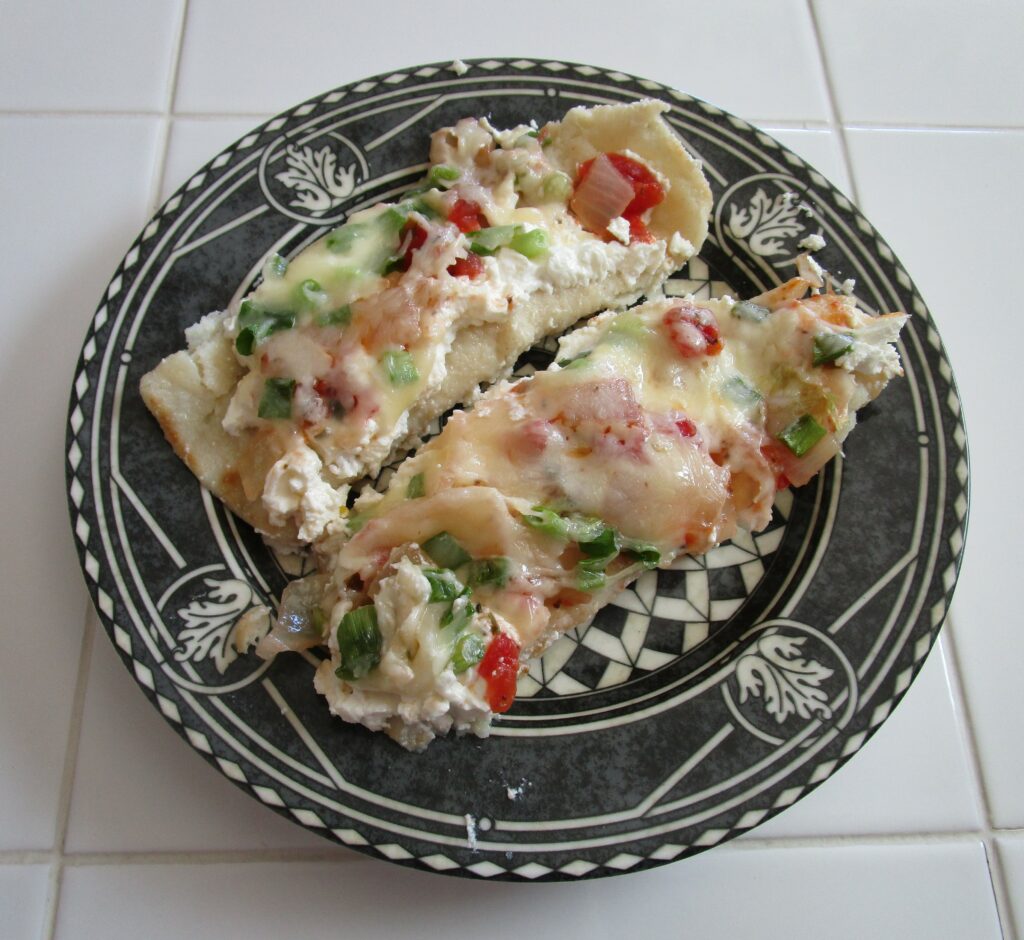 "I went hunting for a recipe when my daughter, Laurie, was coming to dinner and bringing a vegetarian friend. I found this in one of my magazines." – Jean Hansen
"This was my Mom's standard dish if a vegetarian was coming to dinner, but it is equally good if you are a meat eater." – Calla Ferre
"Not bad for being vegetarian. I modified this a bit when I tried it. I sautéed a small, chopped onion in some olive oil and added that to the tomato mixture in place of the green onions. I also thinned out the sour cream with some milk so it was easier to spread over the dish. I found that I could make and extra 8 enchiladas (minus the topping), so I cooked up the 8 as directed and then froze the other 8." – April Ferre
Sour Cream Enchiladas
Ingredients
1

16-Ounce

Can Stewed Tomatoes

2 to 3

Tablespoons

Salsa Jalapena

1/2

Teaspoon

Oregano

Crumbled

1/2

Teaspoon

Thyme

Crumbled

1/4

Teaspoon

Celery Seed

Crushed

1/2

Cup

Green Onions

Chopped

8

Corn Tortillas

3

Tablespoons

Salad Oil

3/4

Pound

Monterey Jack Cheese

Grated

1

12-Ounce

Can Corn

1/2

Pound

Sour Cream
Instructions
Mix tomatoes, salsa, thyme, oregano, celery seed, and 1/4 cup green onions.

Fry tortillas in oiled skillet until softened, turning once. Spoon 1/4 cup cheese onto center of each tortilla. Top with two tablespoons tomato mixture and 2 rounded tablespoons corn. Roll tortillas around filling and place in a large, shallow baking pan.

Mix sour cream and remaining green onion. Spoon over tortillas Top with remaining tomato mixture. Sprinkle with remaining cheese.

Bake at 350 degrees for 20 minutes or until heated through.
1987 Recipe – Jean Hansen