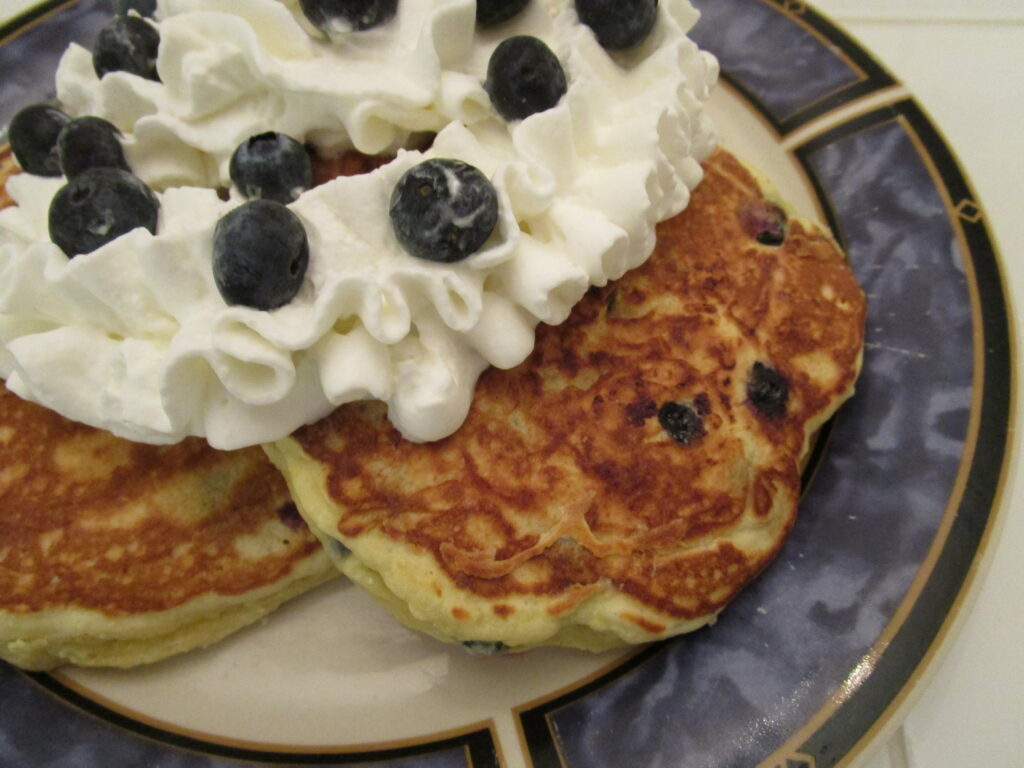 "With the apple variation, use a combination of cinnamon and sugar to make a tasty pancake." – Calla Ferre
Pancakes-A-Plenty
Ingredients
2

Cups

Bisquick

2

Eggs

1

Cup

Milk
Instructions
Heat griddle and grease if necessary. Beat all ingredients until smooth.

Pour batter from 1/4 cup measuring cup onto griddle. Bake until bubbles appear. Turn; bake other side until golden brown. Makes about 18 pancakes.

For thinner pancakes, add milk; for thicker pancakes, add more Bisquick.
Variations:
Apple: Fold in 2 cups chopped apple, 2 tablespoons sugar, and 2 tablespoon lemon juice.

Banana: Fold in 1 cup mashed ripe banana (about 2 medium) and 2 tablespoons sugar.

Blueberry: Fold in 1 cup blueberries and 2 tablespoons sugar

Cranberry: Use 1 egg and fold in 1/2 cup whole or cut up jellied cranberry sauce.

Orange-Nut: Fold in 2 tablespoons grated orange peel and 1/3 cup finely chopped pecans or walnuts.

Sesame Seed: Before turning pancakes, sprinkle each with 1 to 2 teaspoons sesame seed.

Sour Cream: Use 1 egg, substitute 3/4 cup water and 2/3 cup dairy sour cream for the milk.

Spicy Blueberry: Fold in 1 cup blueberries, 1 teaspoon cinnamon, 1/2 teaspoon nutmeg, and 1/4 teaspoon cloves.
Recipe – Calla Ferre – From So Quick with New Bisquick Cookbook advertisement