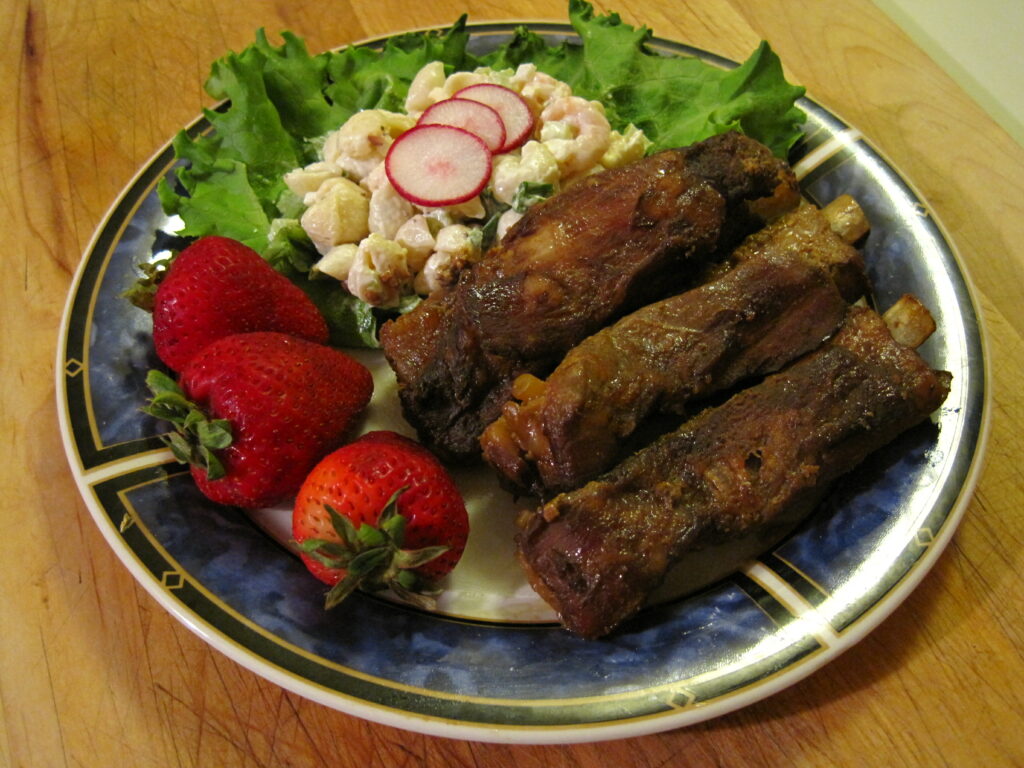 "This is one of the entire family's very favorite recipes. My son, Scott, will eat any leftovers for breakfast, but if he was there in the first place, there wouldn't have been any leftovers! When my husband, Bob, and I divorced, the only thing he wanted was this recipe. And I wouldn't give it to him." – Jean Hansen
"Best ribs ever." – Calla Ferre
"These ribs come out so moist and tender. It's really best when marinated overnight. I've never met a person who didn't go crazy over these." – April Ferre
Molasses Barbecued Ribs
Ingredients
3

Pounds

Spareribs

Cut Into Serving Pieces

1/4

Cup

Prepared Mustard

1/4

Cup

Molasses

1/4

Cup

Soy Sauce

3

Tablespoons

Vinegar

2

Tablespoons

Worcestershire Sauce

2

Teaspoons

Tabasco Sauce
Instructions
Place ribs in shallow baking pan. Combine ingredients and pour over ribs. Chill for 3 or more hours.

Spoon sauce over ribs. Bake in a moderate oven (350 degrees) about 1 1/2 hours or until tender and well done, basting occasionally. Turn once during baking. Garnish with lemon wedges. Makes 3 to 4 servings.

Revised Recipe – Calla Ferre: Use 1 Tablespoon Vinegar, 1 Tablespoon Worcestershire Sauce, and 1 Teaspoon Tabasco Sauce.
1948 Recipe – Jean Hansen – From Better Homes and Gardens Magazine