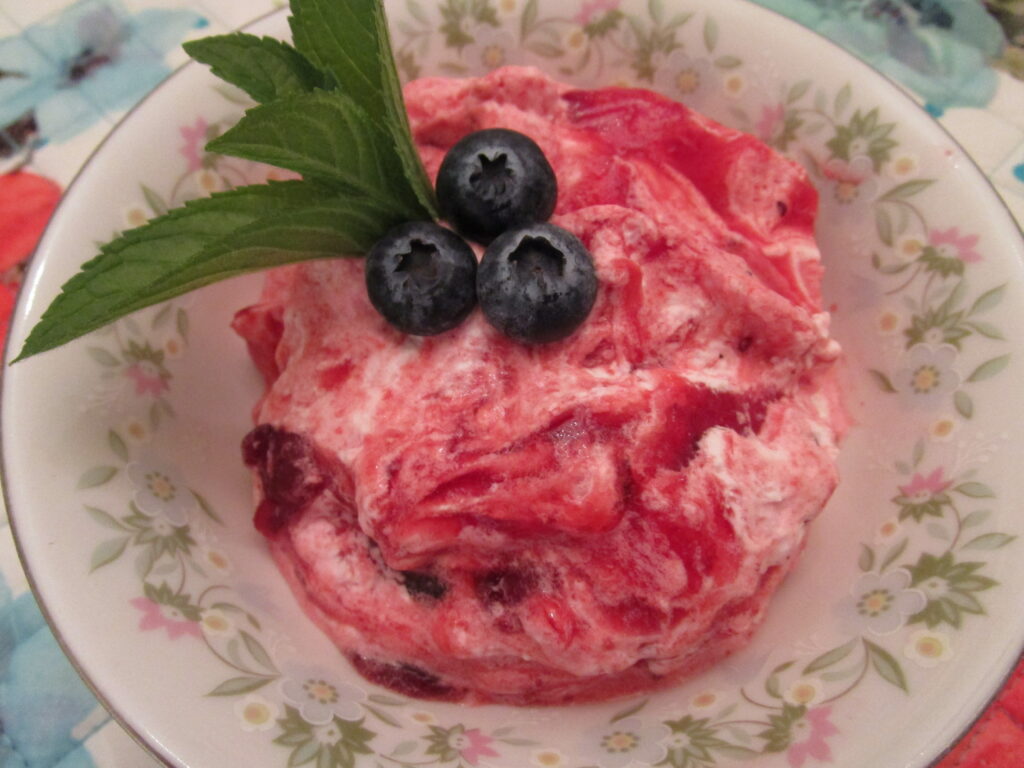 "This is very light in consistency, most like that of whipped cream, and is very sweet, but very tasty." – April Ferre
Marbled Cranberry Mousse
Ingredients
1 3/4

Cup

Cranberry Juice Cocktail

1

3 Ounce

Package Raspberry Flavored Gelatin

1

16-Ounce

Can Jellied Cranberry Sauce

1

Cup

Whipping Cream

Whipped
Instructions
In a medium-size saucepan bring cranberry juice to a boil. Remove from heat; stir in gelatin until dissolved.

In a large bowl beat cranberry sauce with electric mixer on high speed for 1 minute or until smooth. Stir in gelatin mixture. Chill overnight until mixture mounds when dropped from a spoon. (To speed up, place in bowl of ice water and stir frequently for 15 minutes.)

Spoon half the cranberry mixture into serving bowl, then half the whipped cream. Spoon remaining cranberry mixture on top. Add remaining whipped cream in separate dollops. Run long knife blade zigzag through entire mixture to create marbleized effect.

Cover; chill 4 hours until set, or overnight. Makes 8 servings.
Recipe – Calla Ferre