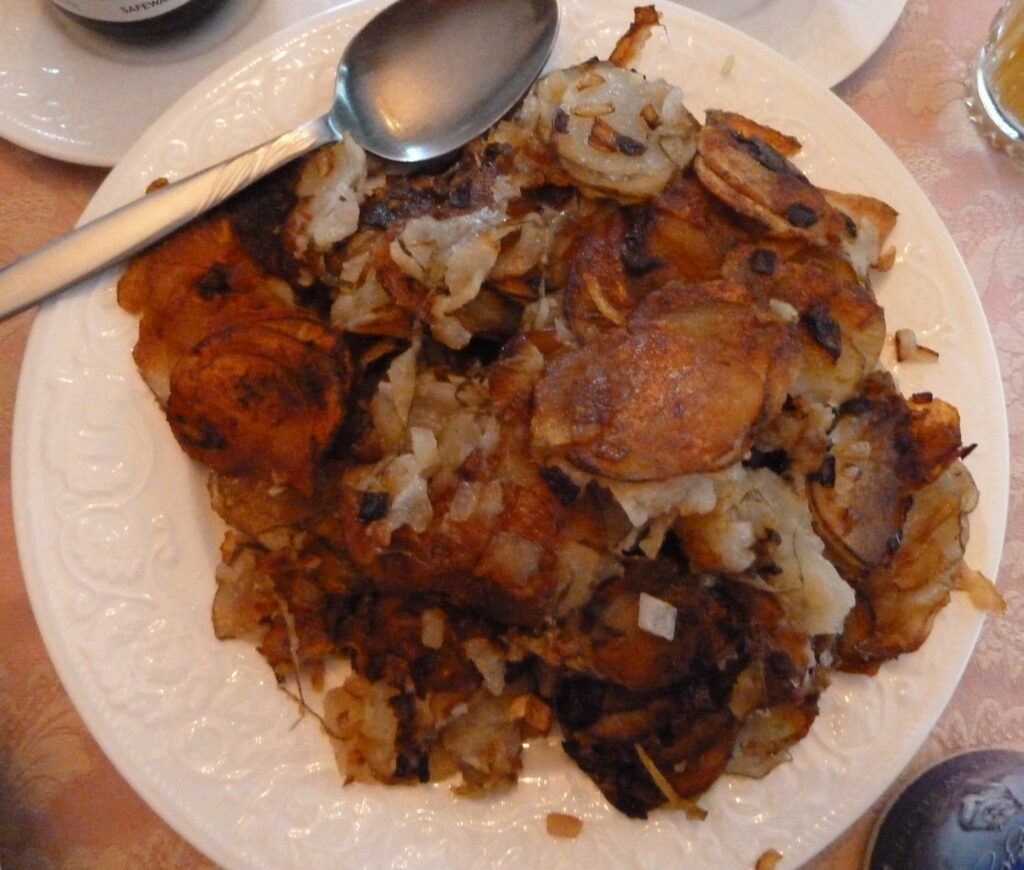 "These are very tasty and a bit like hash browns, but perhaps even better. They are great for breakfast or dinner." – April Ferre
Fried Potatoes with Onion (Raw Fries)
Instructions
Thinly slice potatoes. A mandolin slicer is helpful to achieve this. Slice up plenty as they go fast and shrink down as they cook.

Heat oil in fry pan or electric skillet set at 350 degrees. Add potatoes and salt. Turn potatoes when nice and golden brown, but don't turn too often. Turn until potatoes are cooked through, and of the desired color and texture.

Add onions half way through the cooking. If you add them prior to this, they tend to become black.
Original Recipe – Calla Ferre