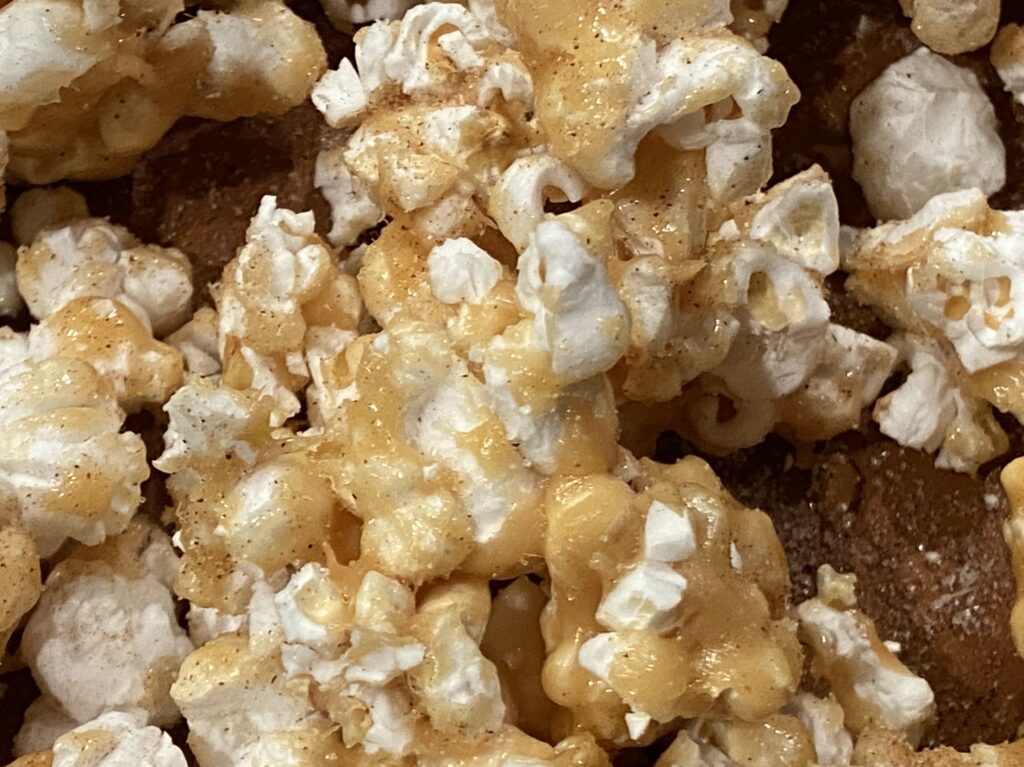 "Great for munching on while watching movies or taking on a long car trip. I have sent this with my son, Tom, when was driving long distances." – Calla Ferre
Cinnamon Vanilla Popcorn
Ingredients
1/2

Cup

Unpopped Popcorn

Popped

1

Cup

Sugar

1/2

Cup

Butter

1/4

Cup

Light Corn Syrup

1/4

Teaspoon

Baking Soda

1/2

Teaspoon

Vanilla

Cinnamon & Sugar Mixture
Instructions
Place popcorn in a large, buttered bowl, set aside.

In a saucepan, combine the sugar, butter and corn syrup. Bring to a boil over medium heat; boil and stir until mixture is golden, about 2 minutes. Remove from heat; stir in baking soda and vanilla. Pour over popcorn and toss to coat.

Spread onto buttered cookie sheets and sprinkle with cinnamon and sugar mixture. Cool slightly; break apart while warm. Makes 3 quarts.
2008 Adapted Recipe – Calla Ferre – From The Taste of Home Cookbook, 2006