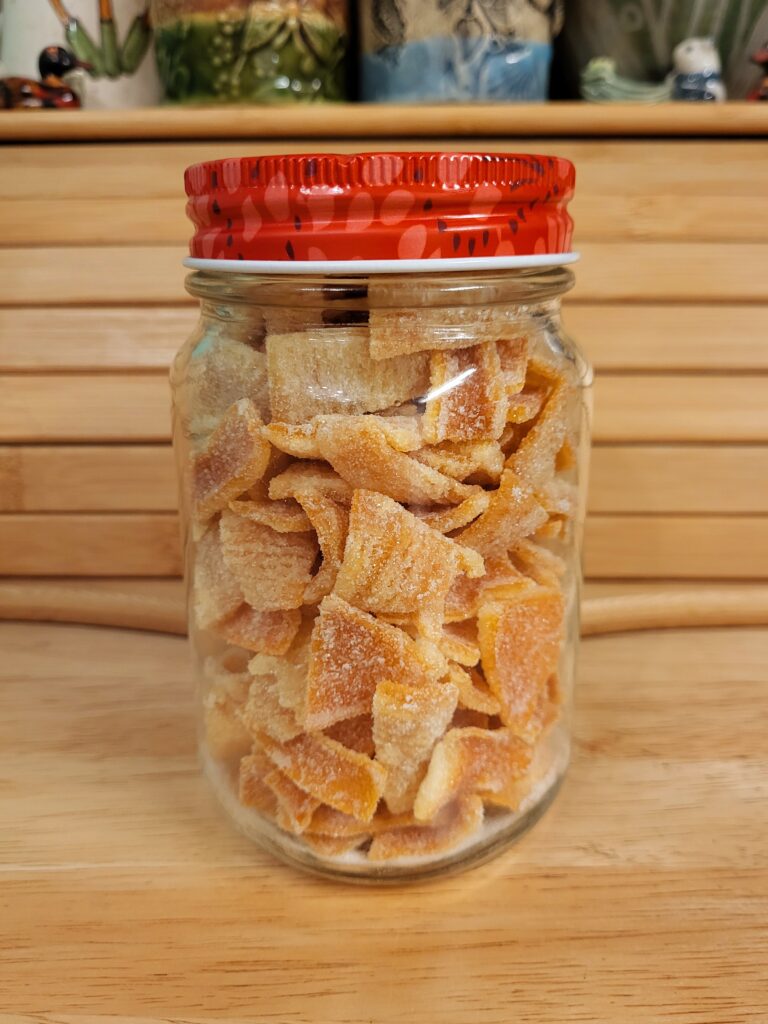 "Try other citrus peel as well for a colorful addition to your cookie or candy plate, or garnish for other desserts." – April Ferre
"One of those old-fashioned recipes that isn't done much anymore, but is very good." – Calla Ferre
Candied Orange Peel
Ingredients
6

Medium Oranges

4

Cups

Water

1

Tablespoon

Salt

2

Cups

Sugar

1/2

Cup

Water
Instructions
Cut peel of each orange in sixths; loosen from pulp with spoon. Remove most of the white membrane from peel. Add salt and peel to 4 cups water. Weigh with a plate to keep peel under water. Let stand overnight.

Drain and wash thoroughly. Cover with cold water and heat until boiling. Drain. Repeat 3 times. This helps remove the bitter taste.

With shears, cut peels into strips. In saucepan, combine peel (about 2 cups), sugar and 1/2 cup water. Heat and stir until sugar dissolves. Cook slowly until peel is translucent. Drain. Roll in granulated sugar. Dry on rack. Makes 2 to 2 1/2 cups.
Recipe – Calla Ferre – From Better Homes and Gardens New Cookbook, 1976