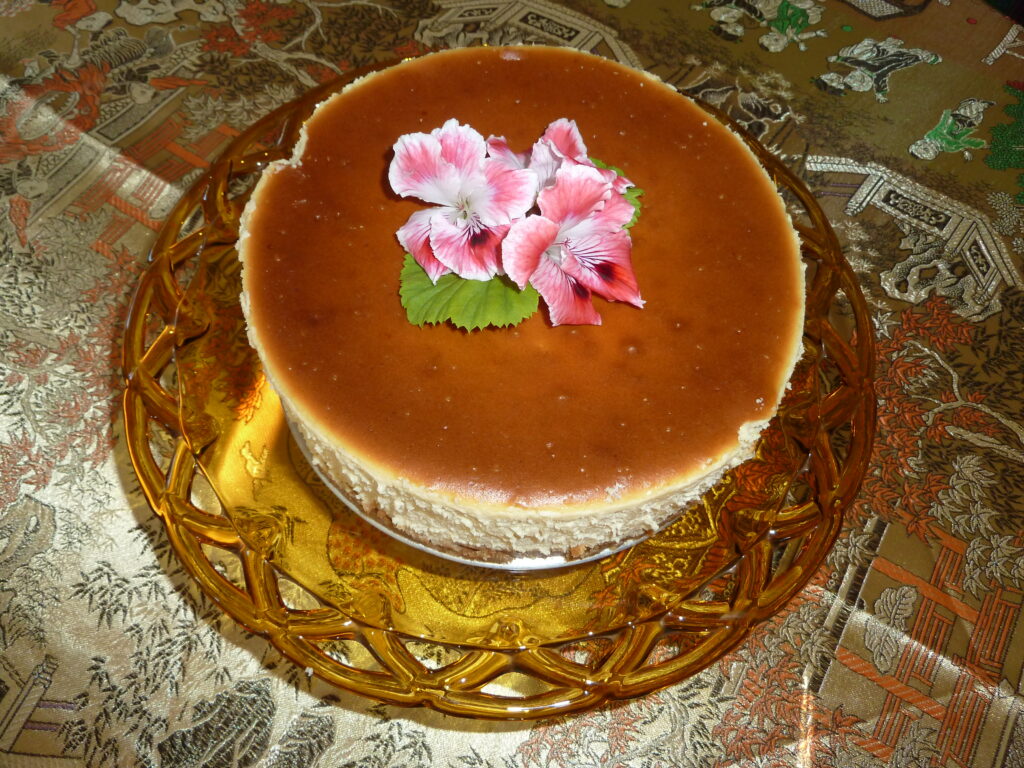 "The only thing missing here is the crust, and you really don't miss it all that much." – Calla Ferre
"A small slice of this goes a long way! Very rich!" – April Ferre
Calla's Low-Carb Cheesecake
Ingredients
3

Pounds

Cream Cheese

Softened

1 1/2

Cup

Splenda

(or 36 Packets)

1/4

Cup

Vanilla

1

Tablespoon

Almond Extract

6

Eggs

Gently Stirred

Zest of 5 to 6 Medium Meyer Lemons

Optional, but Preferred
Instructions
Bring cream cheese to room temperature. This is a must.

Cheese cake comes out better when cooked in water bath. Preheat oven to 350 degrees. At start of preheat, place large pan of warm water on middle shelf of oven. Preheat will bring water up to correct temperature. This is easier than adding boiling water to pan after assembling the cheese cake.

Whip cream cheese and extracts. Add eggs one at a time and blend well. Add Splenda. Stir in lemon zest with wooden spoon. If adding in with beater, be advised it will stick to the beaters.

Line bottom of 9-inch springform pan with wax paper. Place springform pan inside silicone 9-inch cake pan, or surround springform pan with foil. This is to keep water from coming into cheese cake. Pour batter into lined pan.

Place cheese cake into water bath in oven. Bake at 350 degrees until done (internal temperature is 150 degrees). Center will almost be set at this time. Do not over or under bake. Depending upon oven this should take approximately 55 to 65 minutes. Remove from oven.

After cake has cooled, remove from pan and place on plate. Cover with plastic wrap and refrigerate unit ready to use. Keeps approximately one week. Cheesecake can be frozen, but should be sliced before freezing and frozen in individually wrapped pieces. Freezing slices before wrapping is easier.
Notes
If not counting carbs, real sugar can be used and excellent results will still be had. Like wise, you can change out Splenda for your preferred sweetener.
2004 Original Recipe, Updated 2017 – Calla Ferre