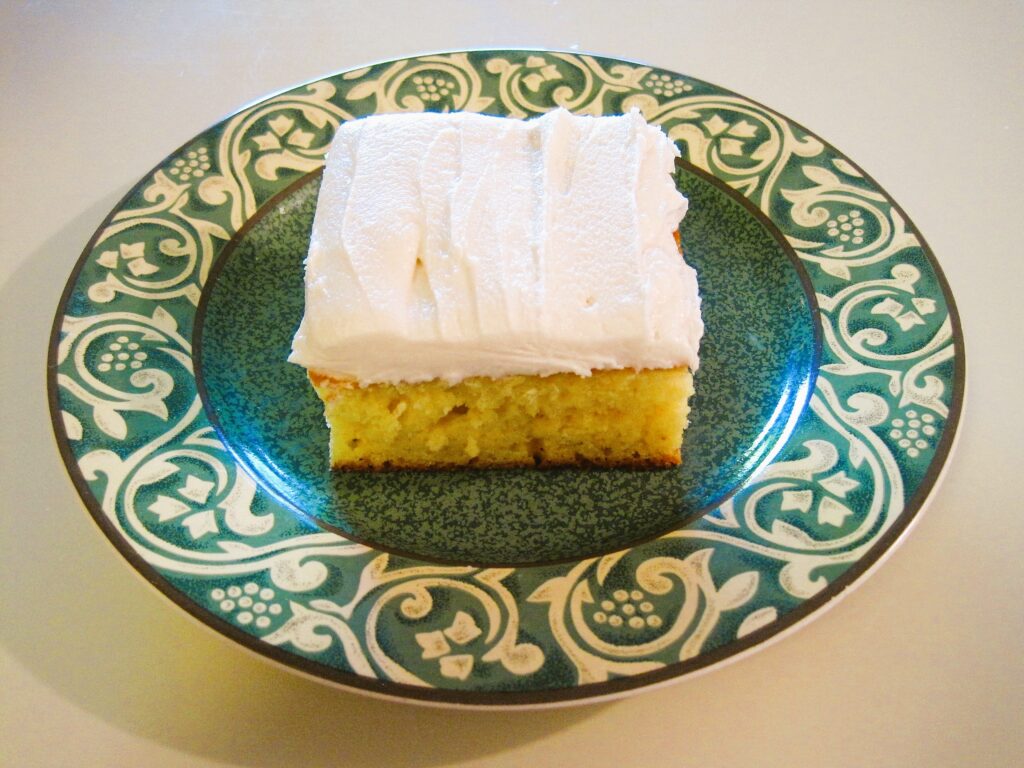 "A nice basic recipe with variations to suit numerous needs." – Calla Ferre
Butter Frostings
Ingredients
1/3

Cup

Butter or Margarine

4

Cups

(1 Pound) Powdered Sugar

1/4

Teaspoon

Salt

2 to 3

Tablespoons

Milk

1

Teaspoon

Vanilla
Instructions
In a large bowl, cream margarine. Add remaining ingredients. Beat until smooth and of spreading consistency.

If necessary, thin with additional milk or thicken with additional powdered sugar. Frosts 13×9-inch loaf cake or 2 layer cake.
Variations:
Brown Butter Frosting: Brown margarine in large saucepan over medium heat until light golden brown. Blend in remaining ingredients, beat until smooth.

Chocolate Butter Frosting: Blend in 1/3 cup cocoa, 2 envelopes premelted unsweetened baking chocolate flavor, or 2 1-ounce squares melted unsweetened baking chocolate into creamed margarine.

Chocolate-Cherry Butter Frosting: Blend 3 tablespoons drained, chopped maraschino cherries into Chocolate Butter Frosting.

Coffee Butter Frosting: Add 1 1/2 teaspoons instant coffee with the sugar. The coffee may be dissolved in the milk for a smooth, no fleck appearance.

Mocha Butter Frosting: Blend in 3 tablespoons cocoa and 1 teaspoon instant coffee into creamed margarine.

Cream Cheese Frosting: Substitute a 3-ounce package of cream cheese for margarine.

Nut Butter Frosting: Blend in 1/4 cup chopped nuts to frosting.

Orange or Lemon Butter Frosting: Substitute 1 teaspoon grated orange or lemon rind for vanilla and 2 or 3 tablespoons orange or lemon juice for the milk.

Peanut Butter Frosting: Cream 3 tablespoons peanut butter with the margarine.
Recipe – Calla Ferre – From Pillsbury Kitchen's Family Cookbook, 1979